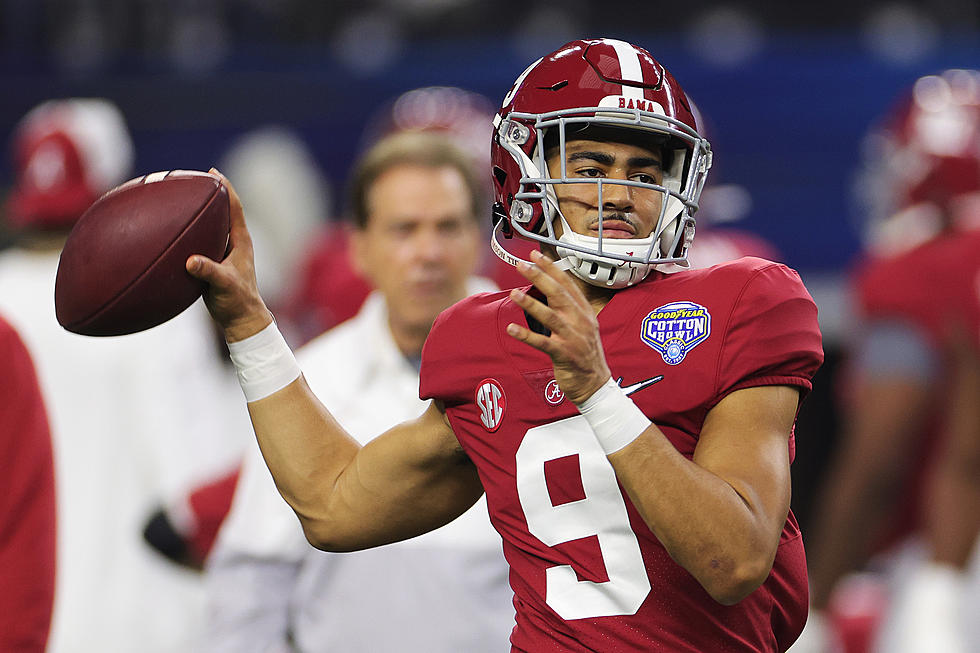 NFL Network Analyst Compares Bryce Young to Drew Brees
Getty Images
Bryce Young continues to be discussed at great length as we inch closer and closer to the start of the college football season. In a recent article, NFL Network draft analyst Daniel Jeremiah compared Young to future Hall of Fame quarterback Drew Brees.
"There really isn't a clean comparison for Young. However, I see the most similarities to a young Drew Brees. Both guys lack ideal size, but they make up for it with elite processing and accuracy. I think Brees was a similar athlete at that stage of his career. They are pure point guards. The ball comes out quick and the placement is excellent."
The Alabama signal-caller was exceptional in his first season under center. Young set school records for completions (366), passing yards (4,872) and touchdowns (47) in a single season. He became the first quarterback in Alabama history to win the Heisman trophy and earned consensus All-American recognition.
Young also claimed SEC Offensive Player of the Year, AP Player of the Year and Sporting News Player of the Year honors. He won the Davey O'Brien and Manning Awards, presented annually to the top quarterback in the country and the Maxwell Award as the top player in college football.
He showed incredible displays of accuracy, completing over 90-percent of his passes in two separate games. He threw for over 300 yards in 10 games, including a school record 559 against Arkansas.
While Young doesn't possess prototypical NFL size, he excels in all of the ways necessary to become a franchise quarterback. He's a natural born leader and conducts himself in way that NFL owners will not hesitate to hand their billion-dollar franchise over to. Similar to Brees, Young can galvanize a team and carry them in tough situations.
"Young is outstanding in three key areas: accuracy, decision-making and instincts," said Jeremiah. "His ball placement is exceptional at all three levels. He throws with anticipation and consistently places the ball on the upfield shoulder to maximize run after catch. He can layer the ball over second-level defenders and he has a great feel for using the correct loft on deep balls."
"He shows a firm grasp of the offense, consistently getting to the third progression and taking what the defense gives him. He's selectively aggressive. Young pushes the ball down the field, but he isn't reckless. He briefly lost that discipline, late in the national title game trying to play catch-up without his starting wideouts."
"His instincts are as good as I've seen from a first-year starting quarterback at the college level. He can feel pressure, create space and deliver the ball from a variety of arm angles. He always keeps his eyes up when he's flushed from the pocket and you never see panic in his play."
From record-breaking performances to engineering late-game heroics, Young shined of some the sport's biggest stages. He returns for his junior season with his eyes set on leading the Crimson Tide to a national championship.
When Tennessee Beat Bama, These Things Didn't Exist
Lies Auburn Fans Tell Themselves About Bama Football
Iconic Photos From Alabama's 18 National Championships
Claimed or recognized, no FBS football program has more national championships than the Tide. Look back on all 18 titles in Alabama history with these photos.