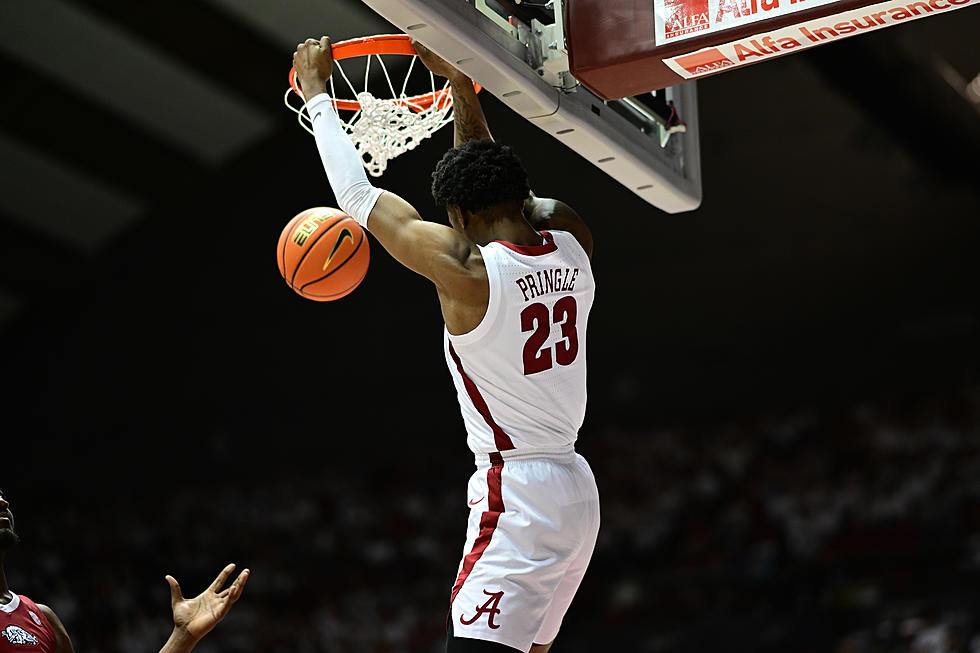 Nick Pringle Poised for Breakout Season in 2024
Crimson Tide Photos / UA Athletics
With Charles Bediako staying in the 2023 NBA Draft, Nick Pringle will likely be the starting center for the Crimson Tide this upcoming season. He was a big contributor last season, going in for alley-oops and providing the team with aggressiveness, energy, and strong drives to the rim.
Even though the JUCO transfer was a bench player, he had two notable, double-double games against Georgia, and Texas A&M-Corpus Christi in the first round of the NCAA Tournament. He shot nearly 85% from the field throughout the season.
To a basketball fan's eye, Pringle's athleticism and playstyle would be compared to former Kentucky Wildcat Bam Adebayo. Both players were masters at crafting the alley-oop and big defensive plays. Adebayo was a freshman when he was selected 14th overall by the Miami Heat in the 2017 NBA Draft. If the senior can put up similar stats to Adebayo this season, he could have a big future in the pros.
Alabama Men's Basketball's 2023 Recruiting Class
Pictures of Alabama Men's Basketball's 2023 Recruiting Class. Alabama's 2023 class is ranked 12th in the nation.
Alabama vs. San Diego State - NCAA Tournament Sweet 16