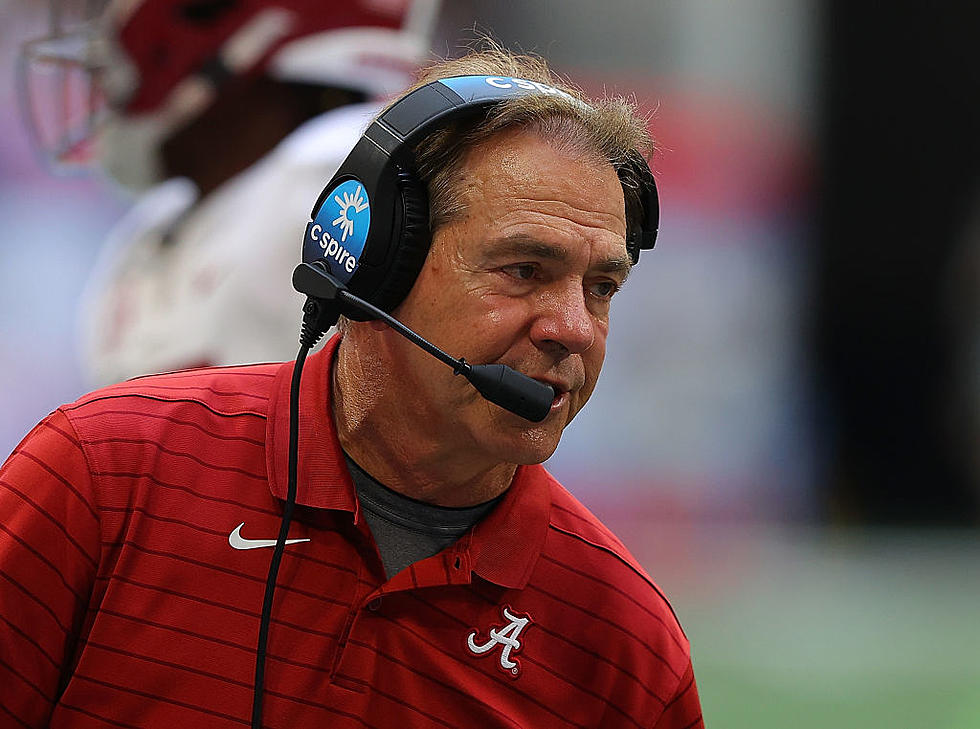 Nick Saban 'Don't Waste a Failure'
Getty Images
In Monday's press conference following a loss to Texas A&M, Alabama head coach Nick Saban gave himself and his team no excuses and laid out what they need to do to ensure they don't make the same mistakes twice. Saban will use this loss as a stepping stone for improvement while he instills focus into the team.
"I think the big thing for us is we've got to take care of our business, correct our things, do the things that we need to do to be able to play the way we want to play, and there's obviously some things that we need to do better," said Saban.
The acclaimed coach told to the media what he shares with his team in the locker room after a loss and discussed how he holds them accountable while also using their errors as fuel for success.
"I think that, players have to remember how they feel when they don't have success," said Saban, "And I think they got to remember how that feels. And then I also think that they have to think about how did what we did sort of contribute to this feeling that I have. And then, what am I willing to do to fix it, basically is, you know, the message."
This same message was later mentioned in the form of the affirmation, "Don't waste a failure" which Saban has said many times in the past. This is a crucial time for the Crimson Tide to look deeply into that phrase while preparing for their next opponent, Mississippi State.
"Well, I think that what it means, very simply is sometimes the best lessons you learn are when you do have failings," said Saban. "And you can always learn more when you don't do something exactly right. And it's human nature to be more willing to learn, when things don't go right."
Alabama is set to take Mississippi State on Saturday, Oct. 16 at 6 p.m. on ESPN.
Alabama 2021 Quarterbacks with Select RBs and LBs
The Alabama Crimson Tide hit the practice field for the 13th practice of the fall camp. It was the first day of fall classes and the focus was on the quarterbacks, running backs and linebackers.
The Anti- Alabama Team
Alabama has lost 23 games while Nick Saban has been in charge. These athletes were pivotal in helping to secure a rare victory for their teams.
Top Offensive Lineman in Saban Era