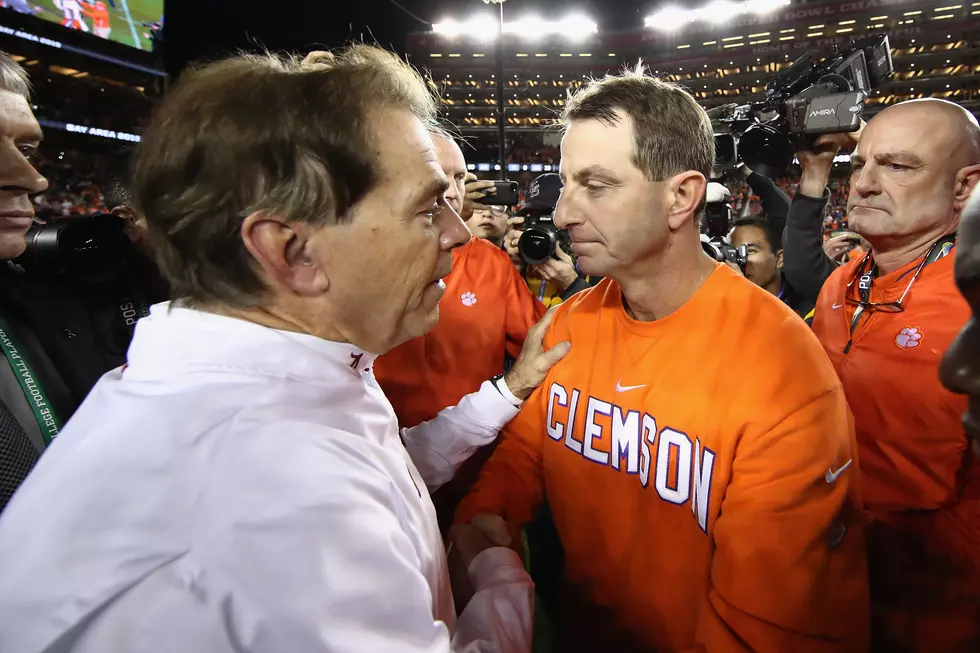 Nick Saban Reflects on How Alabama Closed the 2018 Season
Getty Images
Alabama football took center stage on Wednesday as head coach Nick Saban, quarterback Tua Tagovailoa and linebacker Dylan Moses provided their insights into the Crimson Tide's 2019 season.
A common theme for the program since the end of the 2018 season has been reasserting the "Bama Factor". During his visit with the electronic media at SEC Media Days, Alabama's head coach reflected on what went wrong at the end of the season.
"We didn't do the things that we feel are very important to the program very well toward the end of the season last year. I don't think we played with the kind of discipline that we want to play with as an organization and as a team. We didn't have the culture of accountability with our team at the end of the season. I think putting the team first is always really, really important. These are the kind of things that I think we need to improve on if we're going to improve as a team and continue to develop and have success." Saban said.
Saban further reflected on what went wrong against Clemson.
"We didn't practice very well for the game. It was a difficult trip for our team, same circumstance for them (Clemson). They handled it a lot better than we did and we didn't execute very well in the game." Saban said.
In almost six weeks, the Crimson Tide will begin the 2019 season in Atlanta against the Duke Blue Devils.