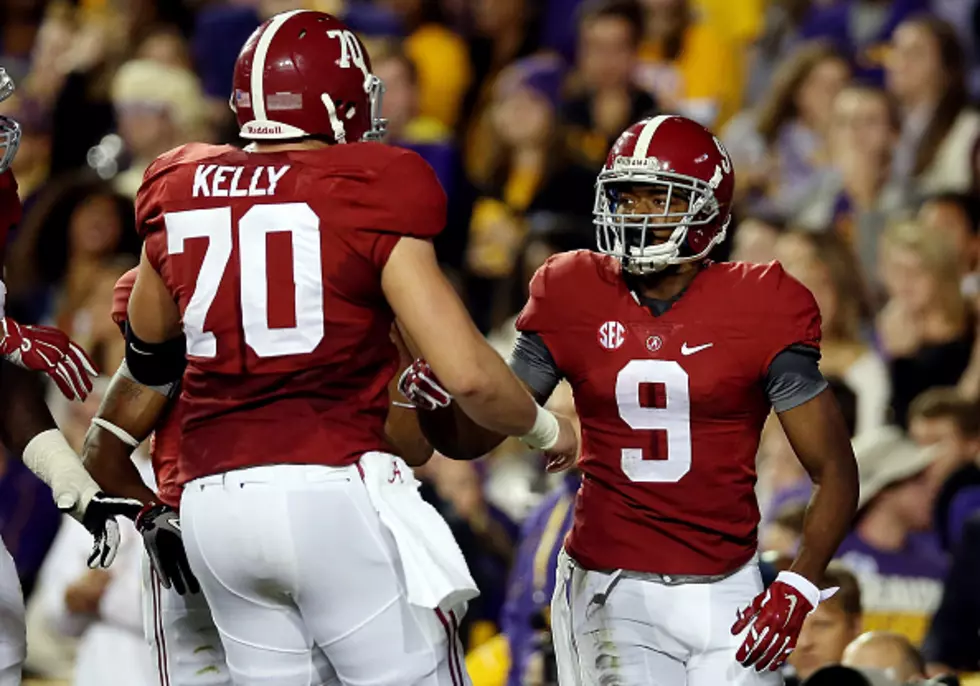 Nick Saban: Ryan Kelly Is 'Making Progress'
(Photo by Chris Graythen/Getty Images)
Alabama center Ryan Kelly has more work to do before he can return to full action, Crimson Tide coach Nick Saban said Wednesday.
Kelly, a fifth-year senior, suffered a concussion during last Saturday's win at Texas A&M and has yet to resume full contact in practice since.
"Ryan Kelly is making progress," Saban said. "He did practice a little today, did some things in practice, mostly non-contact-type stuff but was able to move around. We'll see how he responds to that tomorrow and maybe he'll be able to do a little bit more."
Kelly practiced for the second straight day Wednesday, but did not engage in any physical blocking. Instead, Kelly shadowed the offensive line, simulating the snapping of the ball and the subsequent footwork that comes once a play becomes live.
On Monday, Saban said Kelly was under concussion protocol, adding that a full return will only happen at the medical staff's discretion.
Kelly, who sustained the head injury during the first half against the Aggies, sat out the remainder of the game as a result. Sophomore J.C. Hassenauer played the final two-plus quarters at center in place of Kelly and has since taken the majority of the first-team reps at the position during the media's viewing periods.
"J.C., he's come out with really good confidence," sophomore left tackle Cam Robinson said Wednesday. "He'll be fine. He knows the offense really well, and we're comfortable with him. He'll be fine."
Saban did not state whether he expects Kelly to play Saturday against Tennessee.