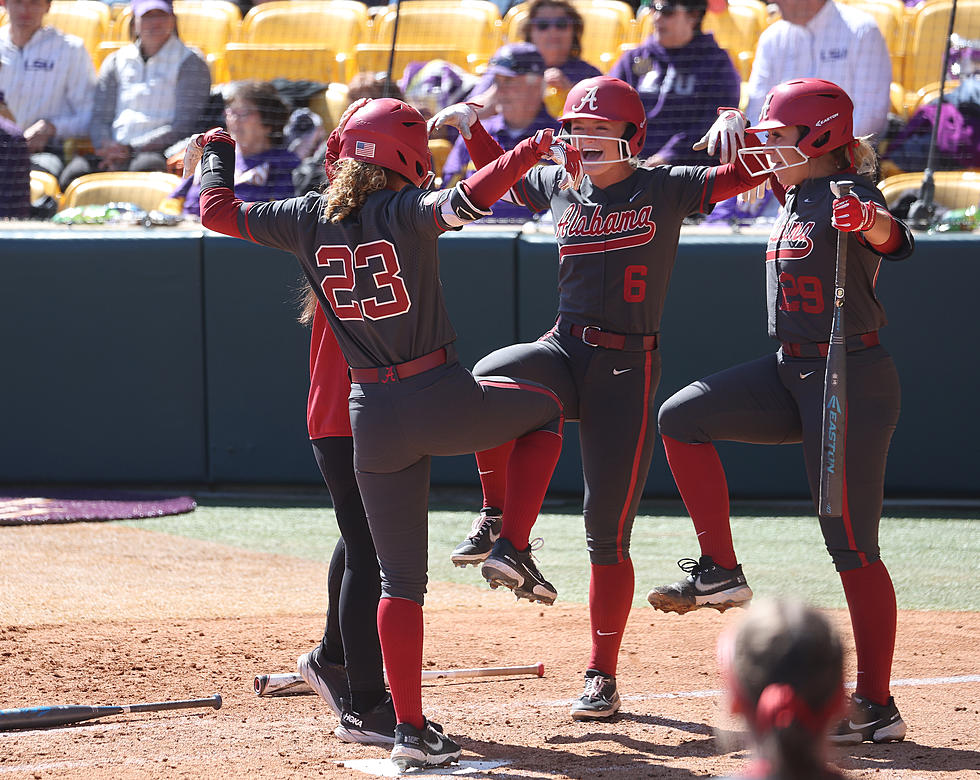 No. 2 Bama Avoids Sweep in Baton Rouge
Crimson Tide Photos / UA Athletics
No. 2 Alabama took down No. 21 LSU, 2-1, in game three of opening weekend in conference play for 2022. The Tide moves to 21-2 (1-2 SEC) and looks to have hit a bump in the road as it enters the toughest part of the season after.
Senior right-hander Montana Fouts seemed to find her rhythm again on Sunday after having to be pulled from her start in game one of the series. In the closing game, Fouts pitched all seven innings only allowing three hits with no earned runs, bringing her season ERA to 1.20.
She added 10 strikeouts to her season totals, bringing her count to 108 Ks for the season and only allowed one walk after giving up a season-high of six on Saturday. Getting her back on track after Saturday's showing was important and Sunday's start is a good sign as Alabama looks at a full schedule of SEC opponents ahead.
Junior outfielder Jenna Johnson, who earned a lead-off position for the Sunday start, continued to mash in game three as she did in the doubleheader losses. Johnson finished 2-for-3 on Sunday with a walk and a stolen base making her 5-for-8 on the weekend with four runs batted in.
Sophomore infielder Bailey Dowling sent her third home run of the season over the fence in game three, a solo shot off of the at-bat's first pitch. In the top of the third, freshman infielder Megan Bloodworth laid down the game's winning run with an RBI double scoring transfer catcher Ally Shipman.
Team 26 gets a day to enjoy its spring break, but heads to Hattiesburg, Mississippi on Tuesday for a matchup with Southern Miss. Considering how the SEC schedule started for Alabama, Wednesday's game with Florida State in Tuscaloosa, however, could bring some fireworks.
For more from J.R. and all of the talented staff at Tide 100.9, make sure to check out our content at tide1009.com and on the Tide 100.9 app.
More SEC Throwdowns: Who else Should Join the SEC
Alabama Athletes With NIL Deals
The biggest evolution in college athletics history is here. Check out which current Alabama athletes hold NIL deals in this ever-expanding and changing photo gallery.