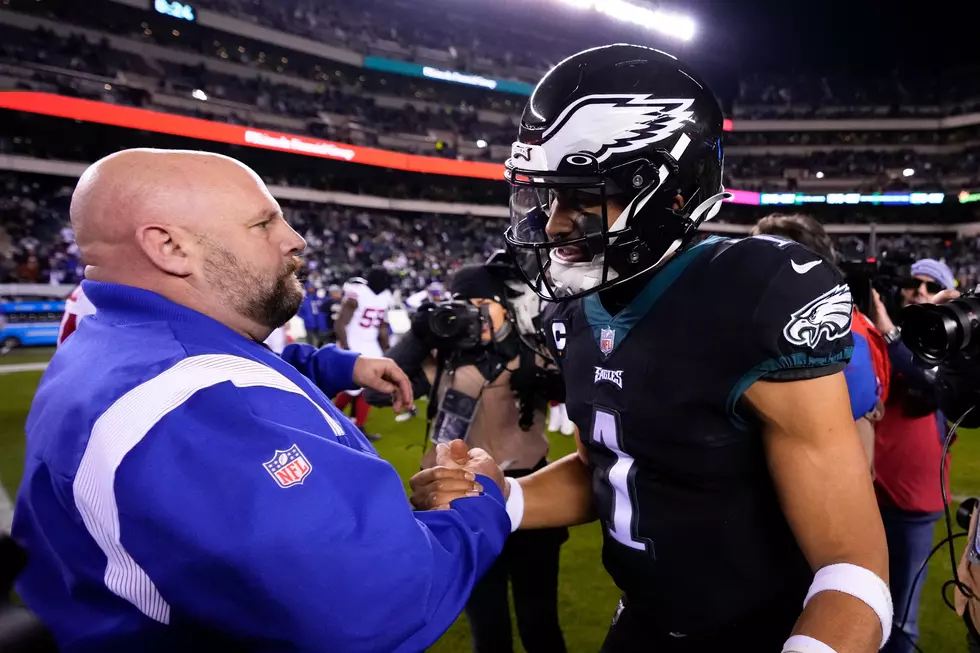 Playoff Preview: Hurts and the Eagles vs the Giants
Courtesy of @NFL via Twitter
Quarterback Jalen Hurts and the Philadelphia Eagles are preparing to host the New York Giants this weekend in the divisional round of the NFL playoffs.
The Eagles and Kansas City Chiefs ended the season tied with a league best 14-3 record. Philadelphia secured the top seed and first round bye in the NFC clinching both for the first time since the franchise's Super Bowl winning season in 2017. A big reason for Philadelphia's success this season is Hurts' MVP caliber performance, putting up 3,701 passing yards and 22 passing touchdowns along with 760 rushing yards and 13 rushing touchdowns. The Eagles were 14-1 with him as the starter and 0-2 without him.
The Giants on the other hand went 9-7-1 on the season under first year head coach and former Alabama offensive coordinator Brian Daboll, clinching the sixth seed in the NFC. In the Wild Card round, New York bested the Minnesota Vikings on the road 31-24 to set up the NFC East divisional round matchup.
Philadelphia and New York played twice this season, with both matchups going to the former. While the first game was a 26-point blowout, the second was only decided by six points, even though both teams were far from full strength. Hurts was returning from missing two games due to a shoulder injury, while the Giants rested most of its starters ahead of the Wild Card round.
The Philadelphia Eagles and the New York Giants are set to play on Saturday, January 21, at 7:15 p.m. CT on FOX. The winner of the game will advance to the NFC Championship game to play the winner of the Dallas Cowboys and San Francisco 49ers.
Top 10 States That Have Produced the Most NFL Players in History (Population/Per Capita)
Ever wondered how many NFL players the state of Alabama has produced compared to other states? Here you go!
New Threads For Alabama's NFL Rookies
Check it out! The new NFL rookies out of Alabama already have their jerseys for 2022.