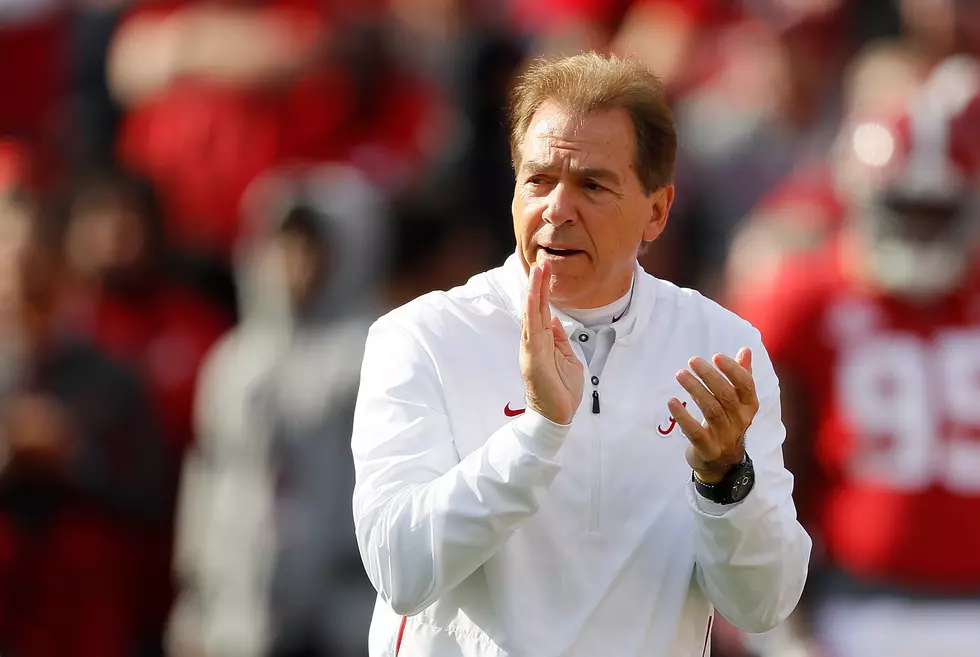 Rodney Orr Discuss Alabama Big Strides in their 2020 Recruiting Class
Getty Images
The Alabama Crimson Tide are not only battling the Clemson Tigers for the top spot in college football, but also the 2020 recruiting class and the Crimson Tide are making big moves to make sure they contain number spot in recruiting.
Rodney Orr of TiderInsider joined The Game with Ryan Fowler to discuss Alabama making a big strides in recruiting for 2020, can Alabama challenge Clemson for that number one class, the momentum Alabama has with recruits in-state, newest coaches making an impact in recruiting, recruiting another 5-star. 
He also looks at this current Crimson Tide team and if this is the best WR group in program history, will Tua Tagovailoa have higher numbers this upcoming season, who will be the three players to represent Alabama at SEC Media Days. 
For more of Rodney Orr's thoughts on Alabama football, make sure you listen to the full interview below the article. For the latest news, breakdown and analysis surrounding the Alabama Crimson Tide football, don't miss The Game with Ryan Fowler weekday afternoons from 2-6 p.m. for the latest on everything Crimson Tide sports.