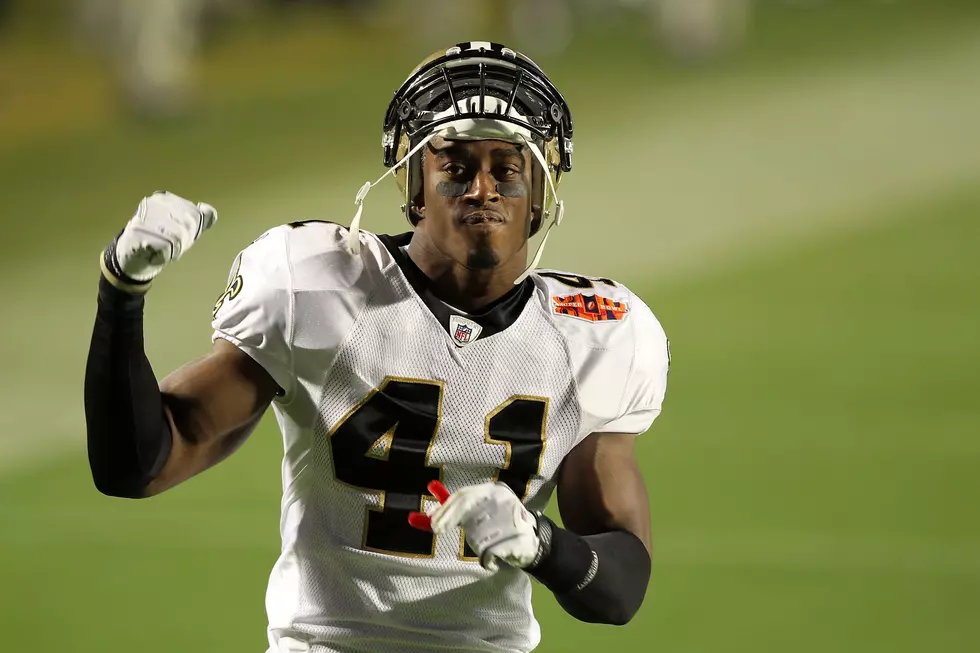 Roman Harper to be Inducted into New Orleans Saints Hall of Fame
Getty Images
The New Orleans Saints announced on Tuesday that they will honor former safety Roman Harper as one of the newest member of the Saints Hall of Fame.
Harper will be joined by former All-Pro guard Jahri Evans and broadcaster Marco Garcia in the Saints 2020 Hall of Fame class.
Harper is a native of Prattville, Alabama and former safety at The University of Alabama. He was a three-year starter for the Crimson Tide and finished his college football career with 302 tackles, five interceptions, five forced fumbles, four fumble recoveries, and three and a half sacks. He was selected to the Second-Team All SEC team his junior season and First-Team All SEC team his senior year at Alabama.
New Orleans selected Harper in the second round with the 43rd overall pick in the 2006 NFL Draft. He went on to play nine seasons for the Saints from 2006-2013 and 2016. During those nine seasons he played in 124 contests with 108 starts and had 685 tackles (556 solo), 17 sacks, 15 forced fumbles, and seven interceptions.
According to  Mike Triplett, from 2006-2011, he led all NFL defensive back's with 17 sacks, no one else had more than 11.5 sacks. Harper also tied for fourth among NFL DBs with 14 forced fumbles in that stretch. His 685 tackles is still the most from a Saints defensive back to this day.
He was a two-time Pro Bowl selection in 2009 and 2010 and named to the Saints All-50th team in 2016. He was a starter for the Saints Super Bowl XLIV championship team against the Indianapolis Colts in 2010.
Harper played two seasons outside New Orleans for division rival Carolina Panthers in 2014 and 2015. While in Carolina, Harper started all 32 games played with 135 tackles (85 solo), one sack, four interceptions, and one forced fumble.
Enter your number to get our free mobile app
Career Statistical Leaders: The Alabama Football Record Book