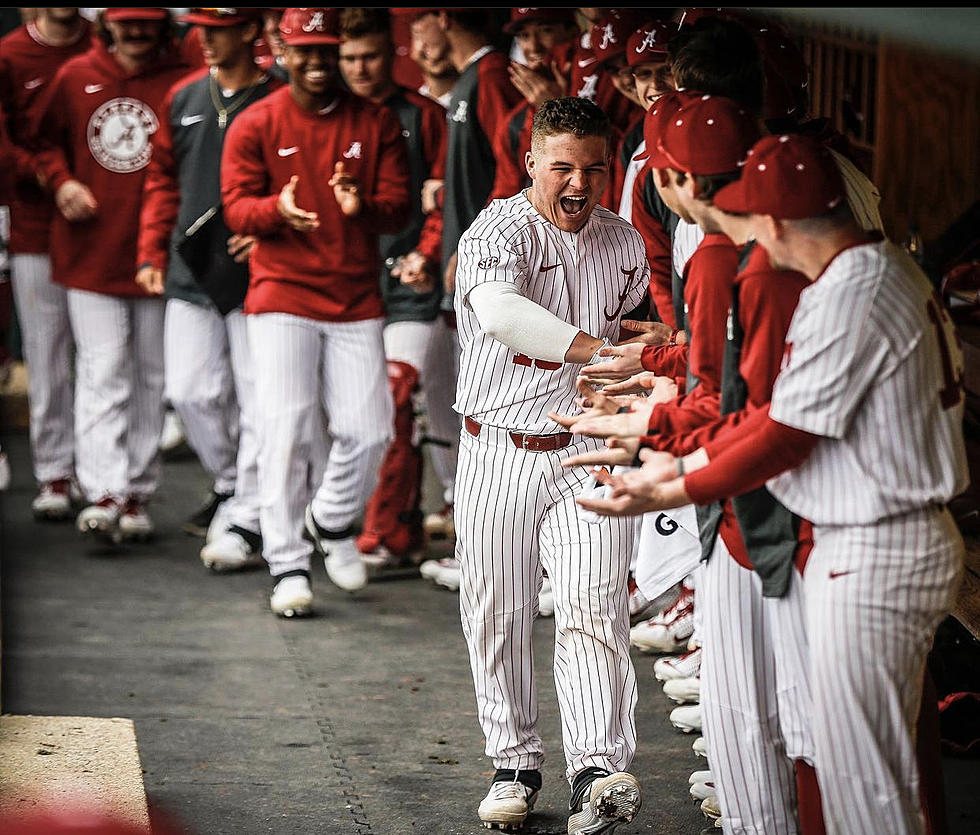 Sam Praytor Named SEC Player Of The Week
Curtesy of @alabamaBSB on Instagram
The general, Alabama baseball catcher Sam Praytor has been named SEC player of the week.
Praytor batted .429 over the last 4 games against Samford Thursday night and the home series against Auburn this past weekend. He accounted for three homers, six RBI, four runs, two walks and two hit-by-pitches. Two of those homers occurred during the Auburn series.
The first was on Thursday in the bottom of the eighth which tied things up. Praytor's second home run came in Saturday's final series game. The homer ended a three-run inning in the seventh that once again tied the game up.
Praytor also had at least one RBI in all four games and at least one run in three of the four.
According to Alabama Athletics, Praytor is the first Bama player to earn this recognition since 2019. It is also the Tide's first since last season when Peyton Wilson was named the SEC Freshman of the Week on March 2. This is the first of Praytor's career and the first for the Crimson Tide this season.
Alabama Baseball's Career Batting Average Leaders