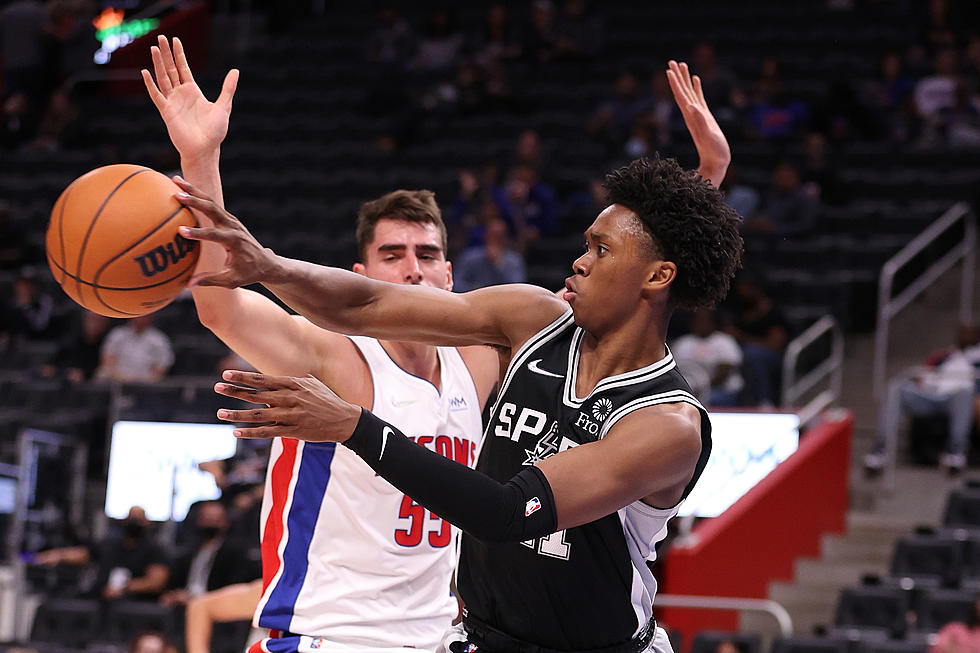 San Antonio Adds Mural of Bama Alum Josh Primo
Getty Images
Despite his short time in the league and limited experience with the Spurs, 19-year-old Canadian guard Josh Primo has ingratiated himself to the San Antonio, Texas community. A fan favorite in college at Alabama and now as a professional, Primo's sociability inspired an art installation by hometown artist Nik Soupè in San Antonio's Englewood district.
The mural is located on the exterior of Rudy's Seafood at 4122 South Flores Street in southeast San Antonio and the owner of the restaurant has been rotating the installments since 2018.
Primo was the 12th overall pick by the Spurs in the first round of the 2021 NBA Draft and has appeared in 43 games. He splits time between San Antonio and the organization's G-League team, the Austin Spurs.
For his NBA appearances, Primo averages 18.3 minutes and 5.4 points per game. He's made nine starts for the 31-44 Spurs but has seen most of his time coming from filling in for injured players.
Primo was on the 2021 SEC regular-season and tournament champion Alabama team that made it all the way to the Sweet Sixteen.
For more from J.R. and all of the talented staff at Tide 100.9, make sure to check out our content at tide1009.com and on the Tide 100.9 app.
Alabama Basketball Players Who've Played in the NBA
Highest Rated Recruits in Bama Hoops History
Take a look at the highest rated recruits to play for Alabama since 2000 according to 247Sports.