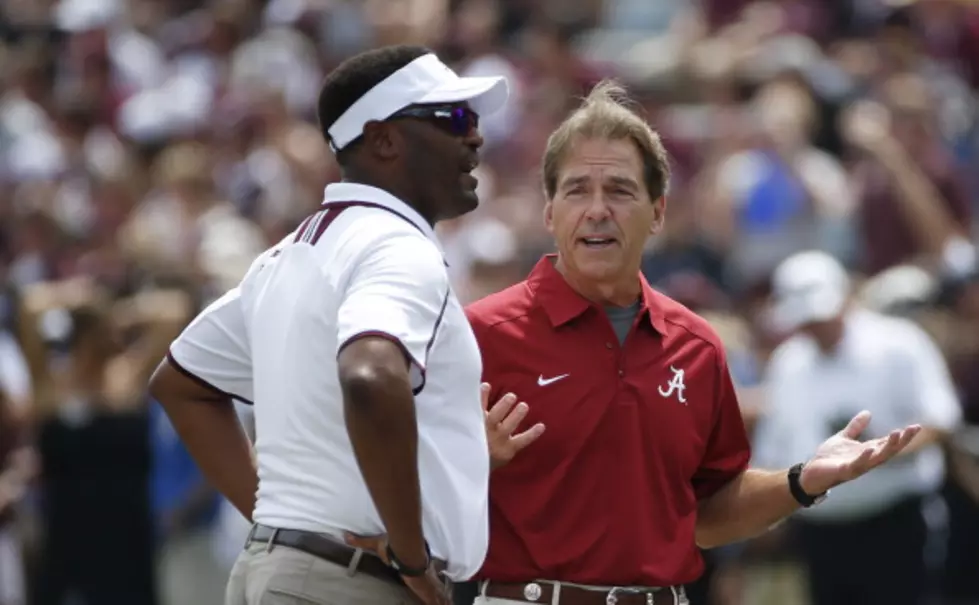 Texas A&M Fires Coach Kevin Sumlin After 6 Seasons
(Photo by Scott Halleran/Getty Images)
Texas A&M has fired coach Kevin Sumlin after six winning seasons.
The first black head coach in program history was 51-26 and never had a losing season. But his first year at A&M was his best, and he never could come close to matching it.
In 2012, Sumlin had a Heisman Trophy-winning quarterback in Johnny Manziel and ushered in the program's move from the Big 12 to the Southeastern Conference by going 11-2. That earned him a new contract and $5 million per year salary, but the Aggies have not won more than nine games since.
The Aggies ended their regular season on Saturday by losing to LSU. They dropped to 7-5 and finish 4-4 in the SEC for the fourth time under Sumlin.
The 53-year-old Sumlin had two years left on his contract.
Copyright 2017 The Associated Press. All rights reserved. This material may not be published, broadcast, rewritten or redistributed.