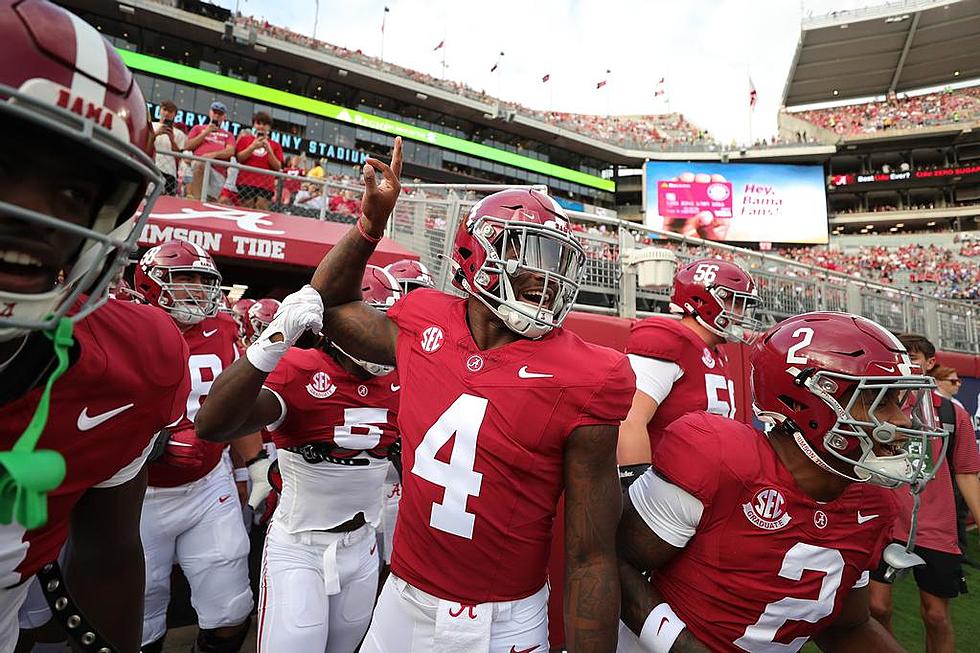 The Good, The Bad, and The Ugly: MTSU Edition
Crimson Tide Photos / UA Athletics
Ryan's Reaction 
Every Monday, Nick Saban spends part of the afternoon showing his players the good plays, bad plays, and ugly plays from the previous Saturday. 
The good section highlights what the team did well in the game; individual plays, series of plays, moments of the game that went good for the Crimson Tide. 
The bad section focuses on plays that were run incorrectly, maybe a play designed to pick up more yardage but failed. It might include simple mistakes, a turnover or just a simple missed block or tackle. 
The ugly section could also be called the disaster section, plays that went completely wrong or injuries. Ugly plays are learning moments for the team. Part of discussing the bad and ugly plays includes thinking through what they could have done differently. 
Alabama vs. Middle Tennessee State 
Good 
Overall, there is plenty of good to discuss, let's start with Milroe's performance which was a solid first start in 2023. As Milroe said during the post-game media availability, they need to continue to improve and correct some mistakes. He missed on some throws, but that should improve with more experience. I would grade his performance as a solid B+.  His speed is going to keep opposing defensive coordinators up at night trying to figure out a way to counter his mobility. 
Alabama is a much more physical football team on both sides of the ball. The defense was much improved in the tackling department, there were only a small number of missed tackles that I can remember throughout the game. The Crimson Tide was only penalized four times throughout the entire game, which is a significant improvement from last year's team. This team seemed to be a more fundamentally sound football team. 
Bad 
In 2022, Alabama averaged 195 yards per game and rushed for only 205 yards against Middle Tennessee State. I would have likes to see a little more push from the offensive line on designed running plays. However, they were balanced with 226 yards through the air and 205 yards on the ground. As opposing teams build respect for Milroe and the Alabama passing attack, I think the rushing lanes will improve because there will be fewer players in the box. I would have also liked to see more production from the defensive line, especially when you look beyond the starters. Depth in the trenches on the defensive side of the ball is something that has been a strength on championship caliber teams in the past. There is some room for improvement in this area, but overall not bad, just left feeling like they need more playmakers on the defensive line. 
Ugly 
When you dominate a team by a score of 56-7, it's hard to highlight any part of the game that was ugly. So, I don't have anything in the ugly department other than the injuries; hopefully, those don't prove to be injuries that linger around for any significant amount of time. 
Coming up Tuesday on The Game with Ryan Fowler on Tide 100.9, we will discuss the good, bad, and ugly.  You will also have a chance to win prizes from Daniel Moore Art, starting at 2pm on Tide 100.9 and on the free Tide 100.9 app. 
Alabama vs. Middle Tennessee State