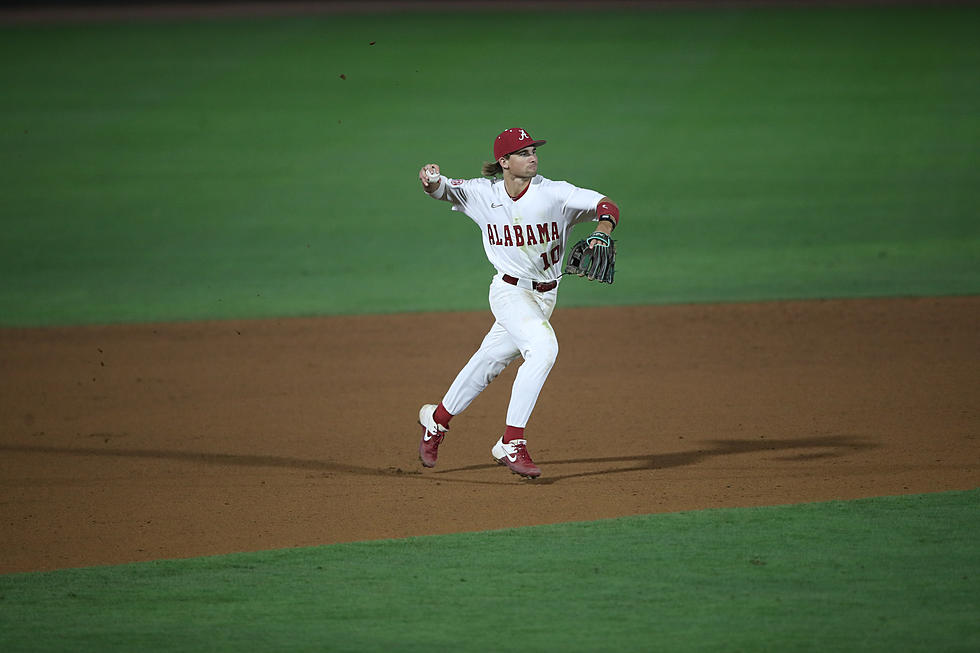 The Tide Falls to the Gators in a Pitchers' Duel
Crimson Tide Photos / UA Athletics
The Crimson Tide lost to the Florida Gators (3-0) in its first SEC game of the season.
Alabama's current record is 16-3 postgame, and the game was a pitchers' duel from start to finish. Only four hits were made the entire night, and no runs were scored until the sixth inning.
The Tide's starting lineup consisted of Jim Jarvis, Will Hodo, and Drew Williamson. The first inning started with Jarvis making it onto the plate after getting hit by the ball but ended quickly after a double-play and a strikeout.
Hagan Banks was the starting pitcher for the Tide Thursday evening and tossed a career-long game with 3.1 innings in his start.
Two Tide players got on base during the second inning, Ed Johnson with a single and Colby Shelton with a walk. Tommy Seidl went up to bat and hit a ball down the third baseline costing the Tide their third out of the inning.
Hunter Furtado came in for Banks at the bottom of the fourth inning and kept the Gators scoreless for the next two innings. This game was also not only a career-high for Furtado, but for Alabama as well, having a pitcher toss for 4.2 innings.
Furtado kept the Gators at bay until the bottom of the sixth inning. Florida scored a two-run homerun bringing the score to 2-0. Then, during the seventh inning, Florida scored again and ultimately ended the game 3-0 up on Alabama.
Alabama head coach Brad Bohannon said his pitchers did a good job of keeping up with the Gators, but it ended up coming down to being on base.
"Tonight was a great college baseball game. Their starter [Brandon Sproat] was outstanding, he was up to 100 mph and was throwing all three of his pitches for strikes. Banks and Furtado did a great job of matching him, but they hit a home run with a guy on base and that was the difference in the game."
Alabama has time to redeem itself against Florida as the teams face off again Friday for a double header to close out the series.
Alabama vs Texas A&M Corpus Christi - NCAA Tournament Round 1
Alabama vs Texas (Game 2)
Alabama vs Columbia Baseball