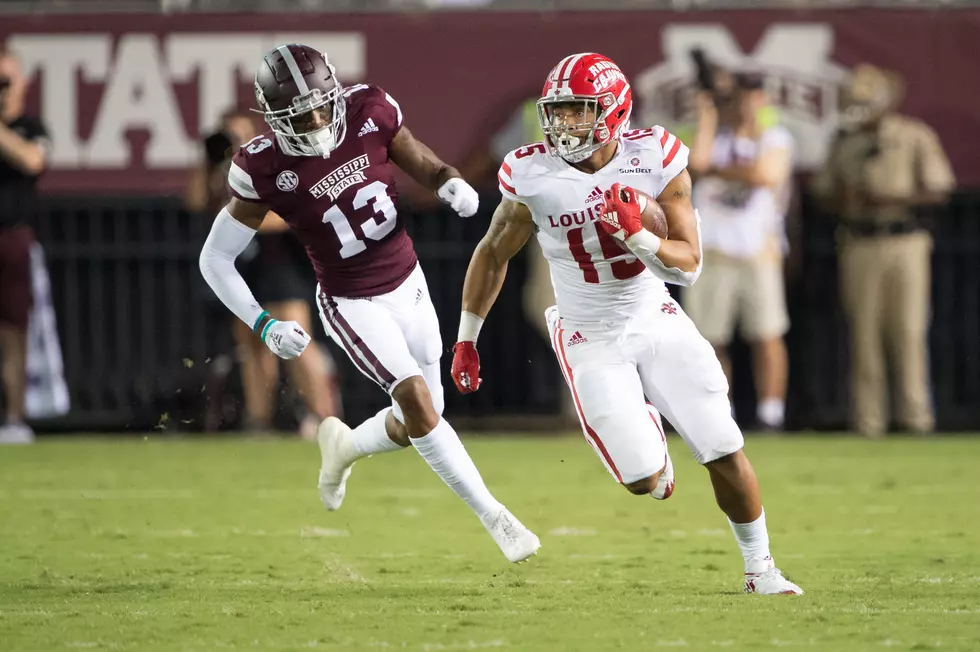 Three Things You Need to Know about the Ragin' Cajuns
Getty Images
Following two consecutive wins against Southeastern Conference opponents, the top ranked Alabama Crimson Tide finishes the month of September with a non-conference clash against the Louisiana Ragin' Cajuns.
Alabama has a perfect 4-0 record while Louisiana is 1-2 going into Saturday.
In the all-times series, the Crimson Tide owns a dominating 7-0 advantage in the record books. The two teams last played in 1990 when Phillip Doyle hit a school-record six field goals to down the Ragin' Cajuns 25-6 in Lafayette, Louisiana.
Prior to Saturday's 11 AM kickoff, find out the three things you need to know about the Louisiana Ragin' Cajuns.
Quarterback Andre Nunez's Accuracy
Senior signal caller Andre Nunez comes into Saturday's contest as one of college football's most accurate quarterbacks.
Nunez is eight in the FBS with a 72.3 percent completion percentage. On the season he has completed 47 of 65 passes for 541 yards with four touchdowns compared to one interception.
The Pacoima, California native began this season hitting 19 of 22 passes for 184 yards with two passing touchdowns and a rushing touchdown against Grambling.
In their first three games of the season, Louisiana is one of 14 teams in the FBS and the only team in the Sun Belt Conference to have scored on every red zone opportunity.
All 10 of their red zone trips have resulted in touchdowns. UCLA is the only team besides Louisiana to score a touchdown on every trip to the red zone this season.
With the exception of a 38-yard field goal against Mississippi State, every score for the Ragin' Cajuns has been via a touchdown.
Winless against Active SEC Members 
Except for a 29-25 win against then Big 12 member Texas A&M in 1996, Louisiana has never defeated a team from the SEC.
In addition to their 0-7 record against Alabama, the Ragin' Cajuns have lost 22 times to LSU, six times to Texas A&M, five times to Arkansas, Florida and Ole Miss, four times to Auburn and Mississippi State, twice to Georgia, South Carolina and Tennessee and once to Kentucky.