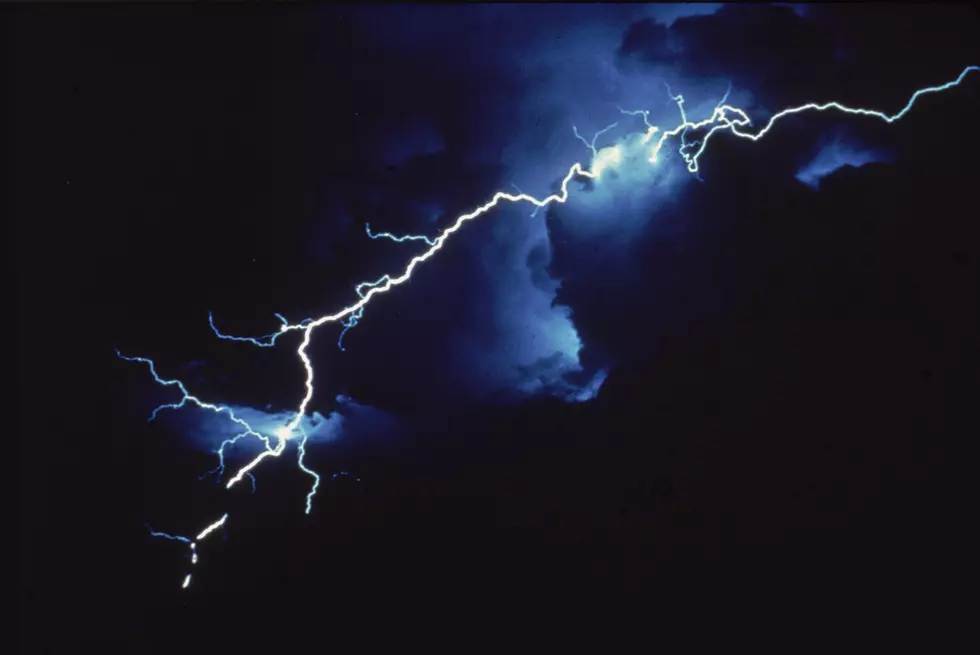 Tide 102.9 Took a Direct Lightning Strike on Friday
Getty Images
So this is a first for us.
On Friday afternoon, a strong line of thunderstorms moved through central Alabama and hit the Tuscaloosa area pretty dang hard. Not only was the flooding extreme in many areas - including campus which you can see in this video - but the lightning was popping all over town. I mean it was hitting every few seconds for what seemed like an hour or more.
Around 5:45 p.m., our radio station could avoid the strikes any longer. One bolt of lightning hit our building on Skyland Blvd directly and everyone that was still inside knew it immediately. A crashing sound shook the building as the flash of light filled up the windows.
It knocked The Game off the air along with all of the other stations in the building, but Tide 102.9 took the brunt of the damage. The production board in the control room was buzzing a sound we've never heard and nothing worked. A distinct burning smell emanated out of the engineering room, which sits right across the hallway from the Tide studio. It didn't take a genius to figure out things weren't good.
Our team of engineers have worked all weekend to bring all of our stations - seven total - back online and made great progress. Every one of them is back up and running over terrestrial radio, but we still aren't back up online or on the app. In fact, much of the building still doesn't have an internet connection either.
But we remain hopeful that everything will be fully restored soon. The building is buzzing with activity and the engineers are bouncing from room to room with urgency.
So please pardon our progress as we recover from the lightning strike and try to rebuild much of our equipment. You won't be able to stream the station and likely won't be able to hear anything in the podcast center for a short time, but we'll let you know when everything is fixed.