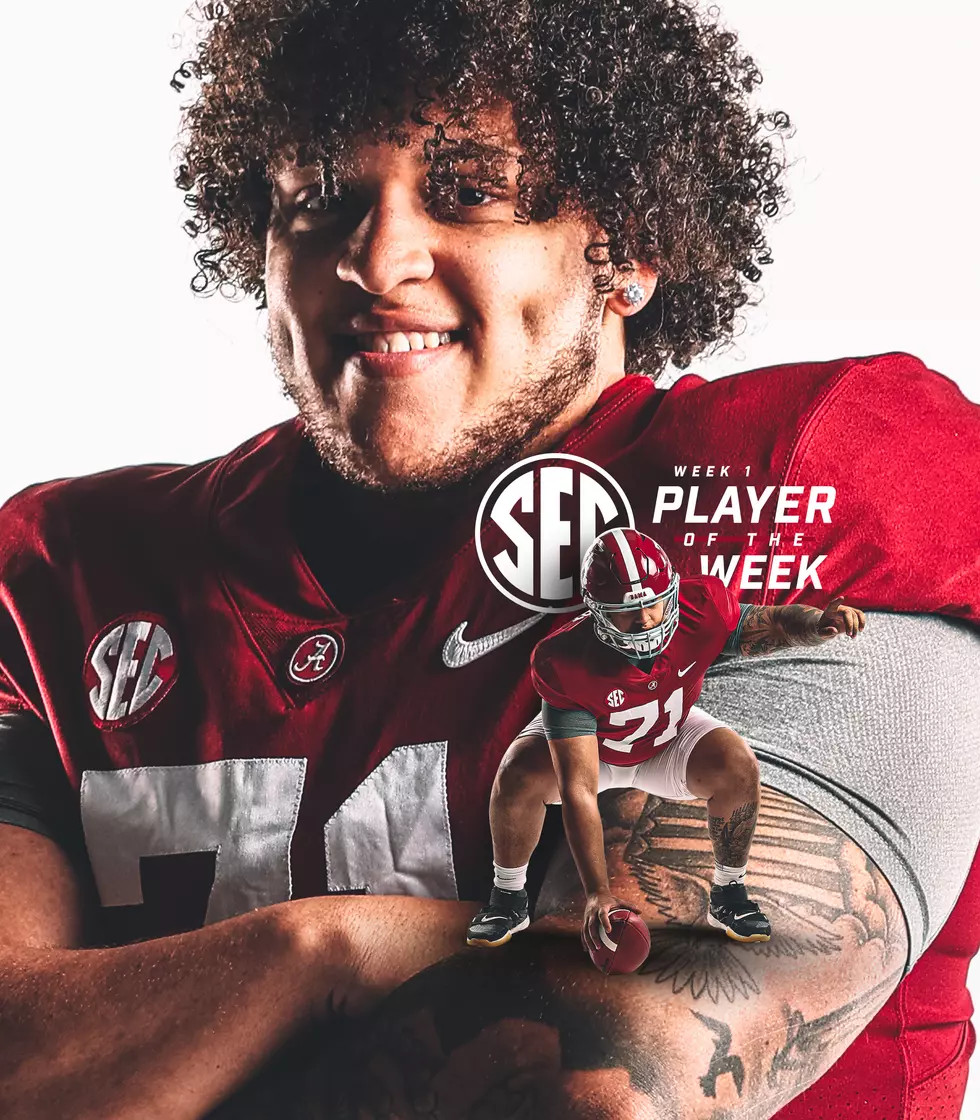 Tide, Dalcourt Excited for Texas Trip
Photo Courtesy of Alabama Football via Twitter
Graduate offensive guard Darrian Dalcourt has been to College Station, TX before. He knows what to expect and said as much at a recent media conference at the Mal Moore Athletic Facility on the University of Alabama campus.
Communication on offense is the key with a loud opposing crowd such as that presented by the Aggies' "12th man."
Said Dalcourt, "An SEC road game is always going to be loud. What goes into it is you've got to prepare. Non-vebal communication is the key up front and that's something we'll be working on all week in preparation."
Dalcourt also noted that the Aggies' front seven is "very physical. What I've noticed on film is that they're good movers. Credit to them it looks like they've lost a little bit of weight so that helps their pass rush also.
"They're a really talented defense. Everybody struggles at the beginning of the season [like the Aggies did in a road loss to Miami]. It's going to be a real big challenge for us.
"They've got some really powerful people that look like they move real well."
As a former full-time center who still backs up starter Seth McLaughlin, Dalcourt was asked bout this year's snap issues.
"Playing center is hard," he said. "There's a lot of mental things that go into it. There's a  things that go into it pre-snap.
"Football's hard. People may thing it's easy sometimes, but when you've got somebody that's 320 pounds lined up in front of you, it makes it challenging.
"We have all the confidence in Seth that he's going to get it right."
Alabama and the Aggies clash at 2:30 p.m. CT Saturday and you can hear the game on both Tide 100.9 and 95.3 The Bear.
."}" data-sheets-userformat="{"2":769,"3":{"1":0},"11":3,"12":0}">
PHOTOS: Alabama Celebrates #18
Lies Auburn Fans Tell Themselves About Bama Football
Gallery Credit: Mary K