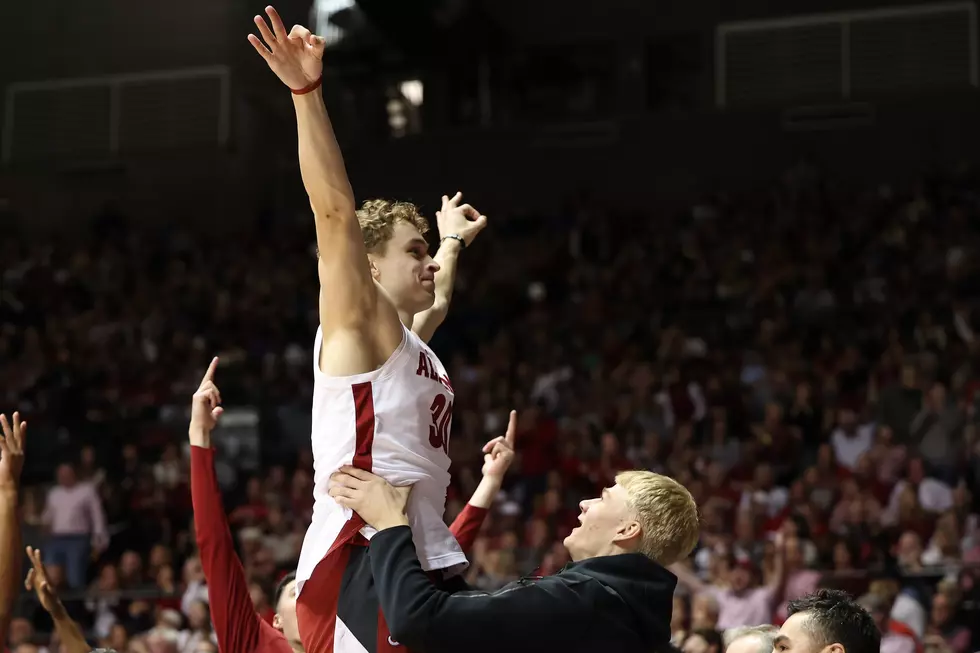 Tide Hoops Rises to No. 3 in the AP Poll
Crimson Tide Photos / UA Athletics
After a lackluster 79-69 victory over LSU on the road Saturday, the Tide have risen to No. 3 in the AP Poll.
Losses by the Tennessee Volunteers and the Purdue Boilermakers in the past week helped the Tide's case for climbing the rankings. Tennessee lost to Florida 67-54 on Wednesday in Gainesville and the Boilermakers were knocked off by Indiana and its striped pants on Saturday.
Alabama has been ranked as highly as No. 2 prior to this week's rankings and appears to be in control of its own destiny to earn a No. 1 seed in the NCAA Tournament this year, a feat the program has never accomplished.
Alabama has been up and down in the last few weeks since its 40-point blowout of LSU at home on Jan 14. In the time that's passed since the 106-66 victory, the Tide has taken a 24-point loss to unranked Oklahoma, swamped Vanderbilt by 57 points, and gone the last seven minutes of this past game against LSU without a made field goal.
Alabama will have to find some consistency down the stretch to reach the heights this team is capable of reaching. The next three games on Bama's schedule are a bit of a gauntlet with Florida, Tennessee, and Auburn all coming up.
The Tide next tips off against the Florida Gators in Coleman Coliseum Wednesday Feb 8 at 8 p.m.
Alabama vs LSU
Alabama vs Arkansas Basketball January 11 2023
Bama Beats Kentucky to Stay Perfect in Conference Play
No. 7 Alabama took down RV/No. 25 Kentucky, 78-52, to move to 3-0 in SEC play.