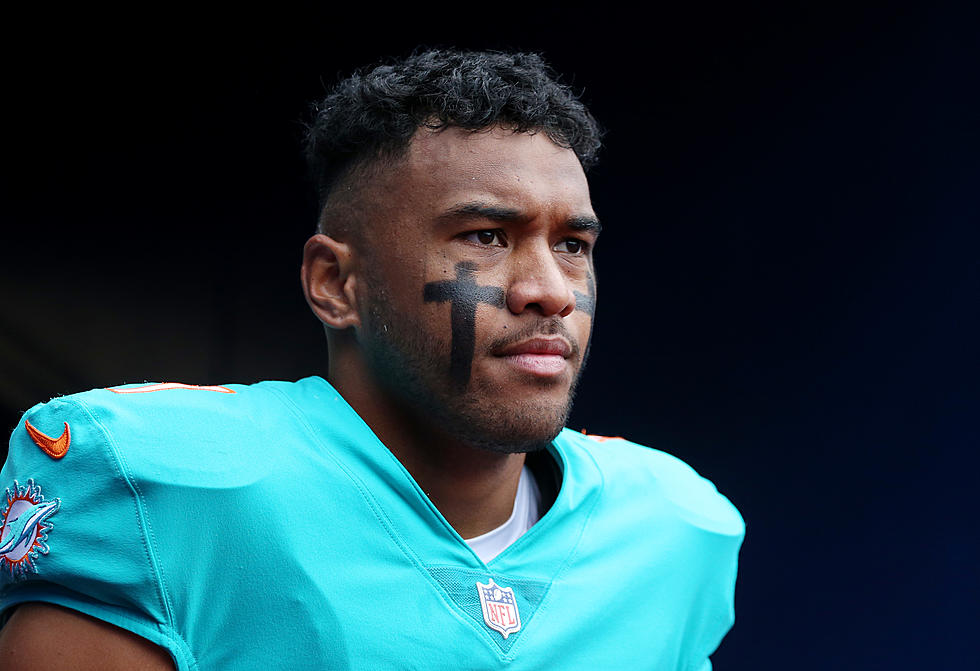 Getty Images
The NFL has released the results of the 2023 NFL Pro Bowl voting and a familiar face is at the top of the list.
The first wave of votes came in Tuesday morning with Tua Tagovailoa leading the way, recording 138,390 votes over a star-studded top five, including teammate Tyreek Hill.
Tagovailoa has recorded 2,859 passing yards, 21 passing touchdowns, and only five interceptions thus far this season. Tua averages the third-most passing yards per game, only behind Patrick Mahomes and Joe Burrow.
Since returning from his concussion against the Bengals, Tua has been playing some of the best football of his pro career. Head coach Mike McDaniel has revolutionized the Dolphins offense, allowing Tagovailoa to get the ball to his playmakers.
The Dolphins also have two of the top five leaders in receiving yards. Tyreek Hill leads the NFL with 1,379 yards and Jaylen Waddle is in fifth place with 972 yards.
Miami currently sits in second place behind the Buffalo Bills in the AFC East with a tough five-game stretch to end the season. This upcoming Sunday is a big matchup between quarterbacks Tagovailoa and Justin Herbert, who were drafted back-to-back in the 2020 NFL Draft.
It is uncertain if Tagovailoa will be 100 percent Sunday night, as he has been limited in practice this week with an ankle injury. Dolphins staff are waying on the side of precaution, so that Tua's ankle doesn't become aggravated.
Crimson Tide's NFL Draft First-Rounders During Saban's Tenure
Take a look back on the Crimson Tide's first round selections under head coach Nick Saban.
Every Alabama alum who scored a Touchdown in Week 2 of the 2022 NFL season
A photo of every former Alabama football player who scored a touchdown in Week 2 of the 2022 NFL season.
New Threads For Alabama's NFL Rookies
Check it out! The new NFL rookies out of Alabama already have their jerseys for 2022.