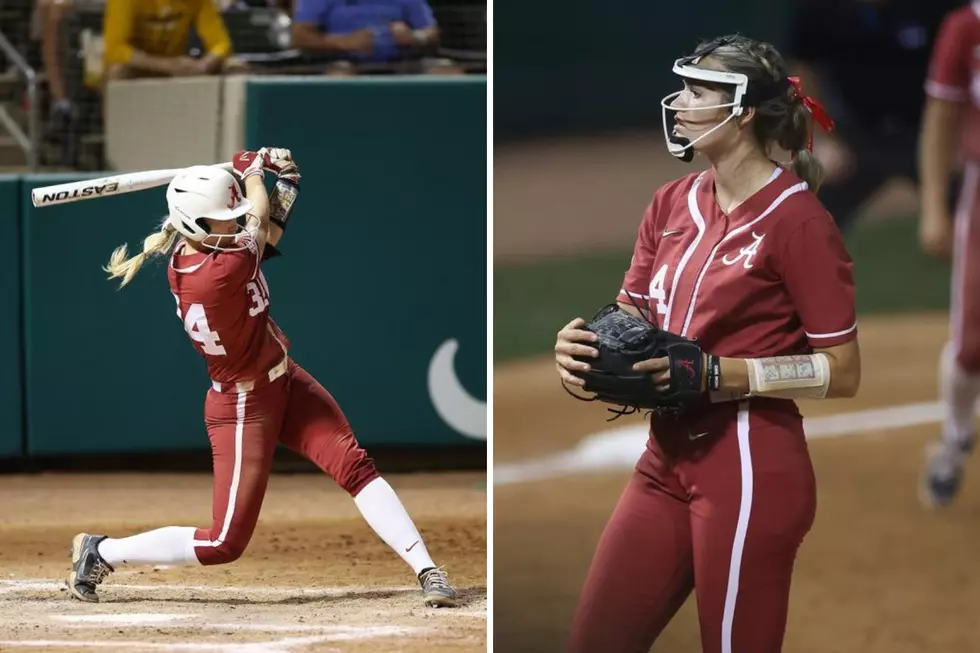 Two Alabama Softball Members Make Preseason All-SEC Team
Photo by Kent Gidley, Canva
Alabama softball ace Montana Fouts and catcher Ally Shipman have made the 2023 Preseason All-SEC Softball Team.
Last season, Fouts pitched 190 innings with a 2.10 earned run average and a 24-8 record. She also earned 275 strikeouts, 135  hits, 68 runs, 57 earned runs, 53 walks, and ten home runs.
Shipman, a transfer from Tennessee, will start her second season for the Tide this spring. Last year, she started in 54 games with a .350 batting average, 57 hits, 46 runs batted in, eight home runs, five stolen bases, and drew 14 walks. She also recorded a .998 fielding percentage, only making a single error in the field.
"The Southeastern Conference unveiled its 16th annual Preseason All-SEC Team to highlight the upcoming season of SEC softball," said the SEC. "The Preseason All-SEC Softball Team is voted on by the league's head coaches and consists of a minimum of 21 players. No ties are broken."
To see the entire list, click here. 
The Alabama Crimson Tide softball team kicks off its season on Friday, Feb. 10 against Lehigh at 3:30 p.m. CT. Coverage will be on Me-TV 97.5 FM.
Ten Year Throwback to Tide's WCWS Title
In honor of the 10 year anniversary, let's take a look back at the Alabama Crimson Tide's 2012 Women's College World Series championship.