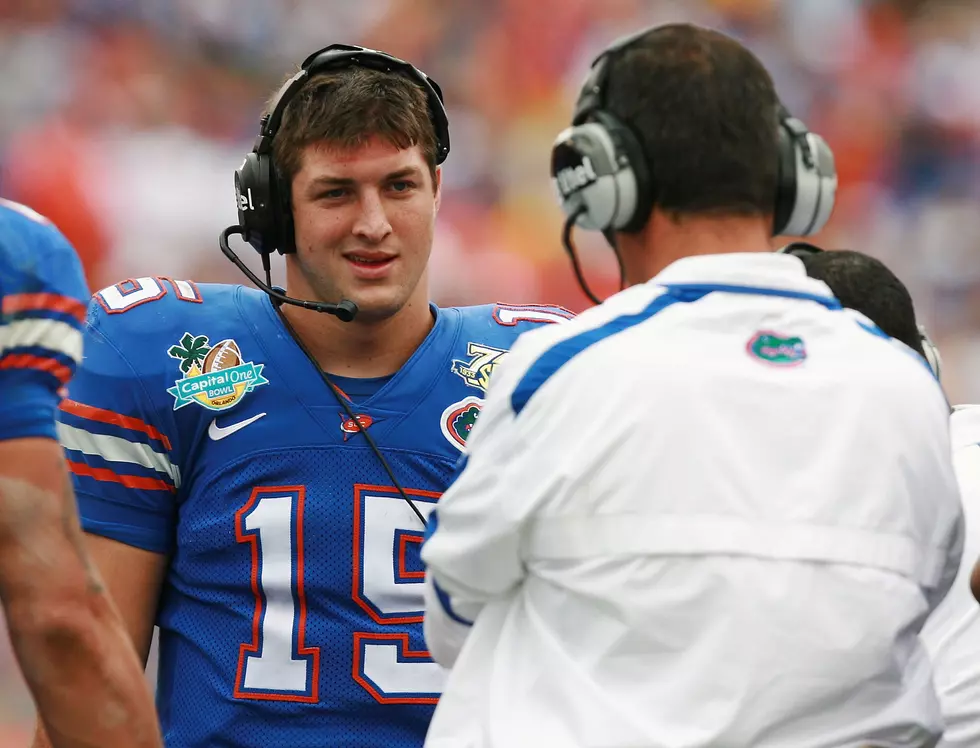 Urban Meyer, Dan Mullen say Tim Tebow is Greatest Football Player Ever
Getty Images
Tim Tebow laughed over a video call he thought was inappropriate between him, CBS Sports' Jamie Erdahl, Urban Meyer and Dan Mullen discussing the possibility that he could be considered the greatest football player ever. Which quarterback would Tebow's former coaches choose if their team was trying to make a second half comeback?
Tebow mentioned in the video call of CBS Sports Connected, "That's not fair to ask them. I'm on the call with them. That's not fair to do to them."
Mullen and Meyer had some positive things to say about their former quarterback. His coaches thought he was the best college football player in history.
Meyer remembered Florida securing the win over Oklahoma in The 2009 BCS National Championship game. The Florida Gators led by three points in the fourth quarter and safety Ahmad Black had caught an interception. Meyer gathered around his team and told them victory is assured if the clock is maintained.
Meyer said, "At that moment, who else would you want? I know he's on the call. But's he the best college football player of all-time."
Mullen was the Florida offensive coordinator before being hired as the Mississippi State head football coach. He is now the head football coach at Florida and is projected to win the SEC East in 2020 by many pundits. According to Sports Reference, Mullen's overall head coaching record is 90-51.
Meyer was the Florida head coach from 2005-2010. Meyer won two national titles during his time with the program. He won his third national championship, while being the head coach at Ohio State in 2015 and resigned from coaching back in 2018 because of health concerns.
Tebow was the former Florida quarterback from 2006-2009 and led his team to the BCS National Championship game in January 2009. According to Patrick Pinak of FanBuzz, he now is an ESPN analyst, and appears as a co-host on SEC Network's "SEC Nation" during the college football season.
Enter your number to get our free mobile app
Top Recruits in the State of Alabama