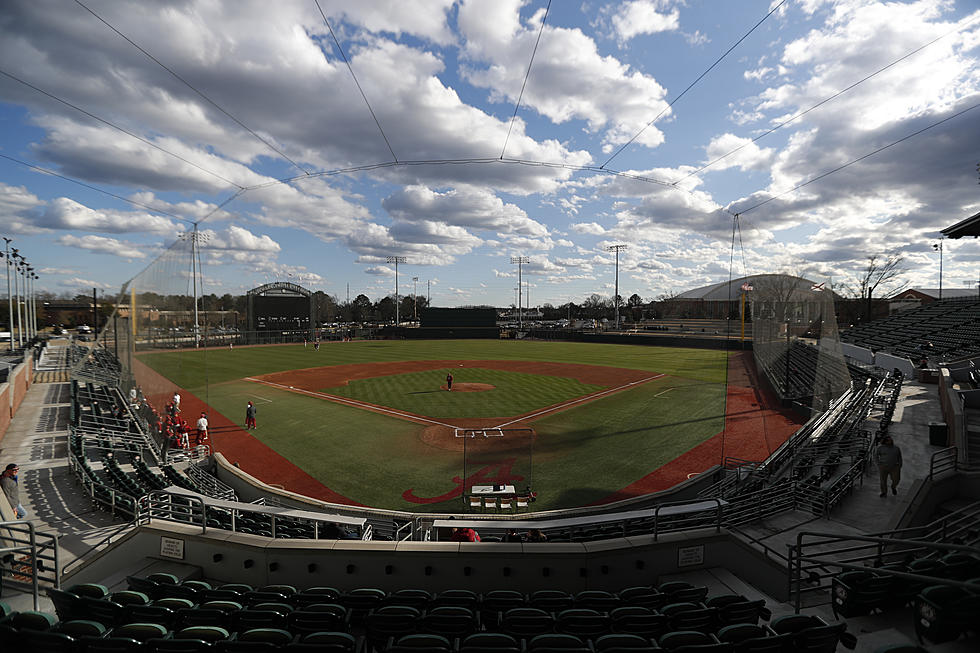 Who's Getting the Ball for Alabama Baseball Opening Weekend?
Crimson Tide Photos / UA Athletics
Alabama baseball is just about ready to get underway. The Crimson Tide is set to take on the Xavier Musketeers from Sewell-Thomas Stadium this weekend.
Alabama has announced who is slated to take the hill in all three games.
Friday: Garrett McMillan
The local pitcher will get the ball to kick of Alabama's 2022 campaign. Garrett McMillan is a 6-foot-4-inch right-hander from Tuscaloosa, Alabama. He went to Hillcrest High school.
McMillan spent his first two years at Shelton State Community College. This will be the junior's first year at the University of Alabama.
McMillan dazzled last year at Shelton State. The righty worked a flawless 12-0 season posting a 2.68 ERA. He struck out 87 over 74 innings of work.
Saturday: Antoine Jean
The 6-foot-1-inch lean left-hander is set to start in game two for the Crimson Tide. Antoine Jean is a Junior from Montreal, Quebec.
Last year a slew of injuries caused Jean to miss a lot of action. In the seven games that he worked he collected 24 strikeouts and posted a 3.76 ERA.
Sunday: Grayson Hitt
Grayson Hitt is scheduled to start the final game of the series for Alabama. the sophomore is a 6-foot-3-inch lefty from Germantown, Tennessee.
Hitt pitched in 11 games his freshman year with eight of those appearances being out of the bullpen. Hitt was 1-1 in his three starts. He struck out 4 and gave up seven earned runs in seven innings of work when he was the first to take the hill.
Alabama baseball head coach Brad Bohannon spoke with Gary Harris on the "Gary Harris Show" and said he had high hopes for his pitching staff.
"Garrett and Antoine and Grayson have pitched great in the preseason and we have a lot of confidence in those three guys," Bohannon said.
Alabama has won on opening day seven years in a row. The last time they lost the season's inaugural game was 2014.
Opening day is slated for Friday at 3 p.m. The game Saturday is scheduled to start at 2 p.m. and the game Sunday is set for 1 p.m.
Alabama Crimson Tide Baseball Strikeouts Leaderboard
Look back on Alabama's top 10 strikeout artists in program history.
Alabama Baseball's Career Batting Average Leaders