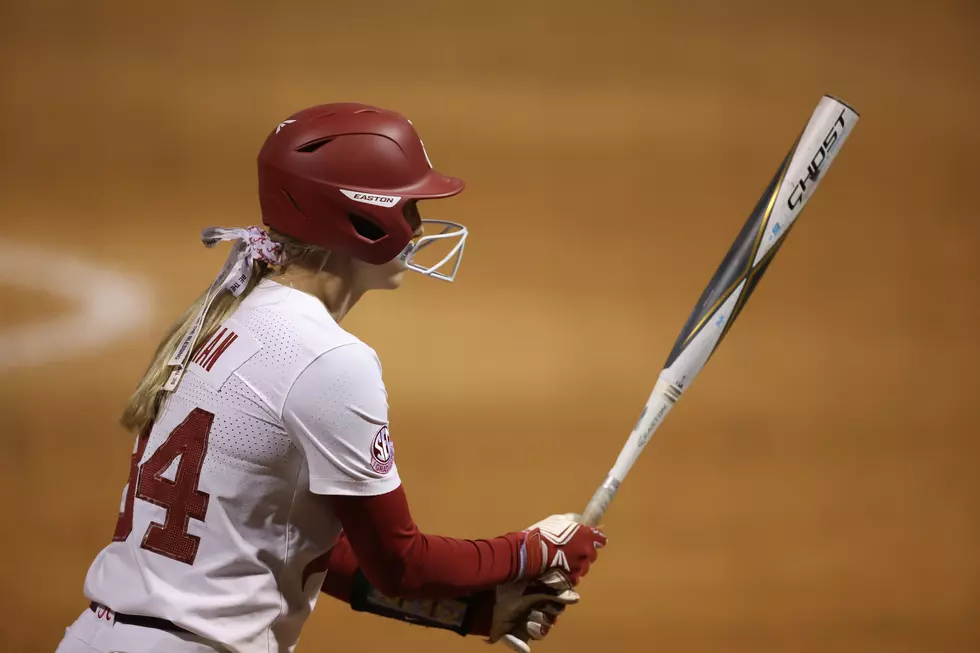 Wisconsin Slips Past Alabama
Crimson Tide Photos / UA Athletics
The Alabama Crimson Tide softball team dropped a back and forth affair against the Wisconsin Badgers this morning 7-6.
The Tide took an early lead in the bottom of the first inning off an error that scored Kenleigh Cahalan.
A Wisconsin double in the top of the fourth put the Badgers in the lead 2-1, but Alabama immediately answered in the bottom frame as Kali Heivilin put one in the seats scoring Emma Broadfoot and Jenna Johnson.
In the top of the fifth inning, a long Wisconsin rally put the Badgers back on top 5-4. The Tide answered once again in the bottom frame as Ally Shipman sent one into the left field seats scoring Cahalan.
Montana Fouts came on to replace Alex Salter in the top of the sixth inning to try and get the final six outs to secure the win. Wisconsin had other ideas as Fouts surrendered a 2-run home run as the Badgers went back on top and never looked back.
The Tide couldn't find a way to answer in the final two innings as a Faith Hensley pop out in foul territory ended the game in the bottom of the seventh.
Alabama will look to move past this loss and clean up the defense as the Tide will play North Alabama on Tuesday at 6 P.M. CST.
Alabama vs Columbia Baseball
Alabama falls to Texas A&M in College Station to Close Regular Season
Sights and scenes from Alabama's loss against Texas A&M
Alabama Men's Basketball's 2023 Recruiting Class
Pictures of Alabama Men's Basketball's 2023 Recruiting Class. Alabama's 2023 class is ranked 12th in the nation.