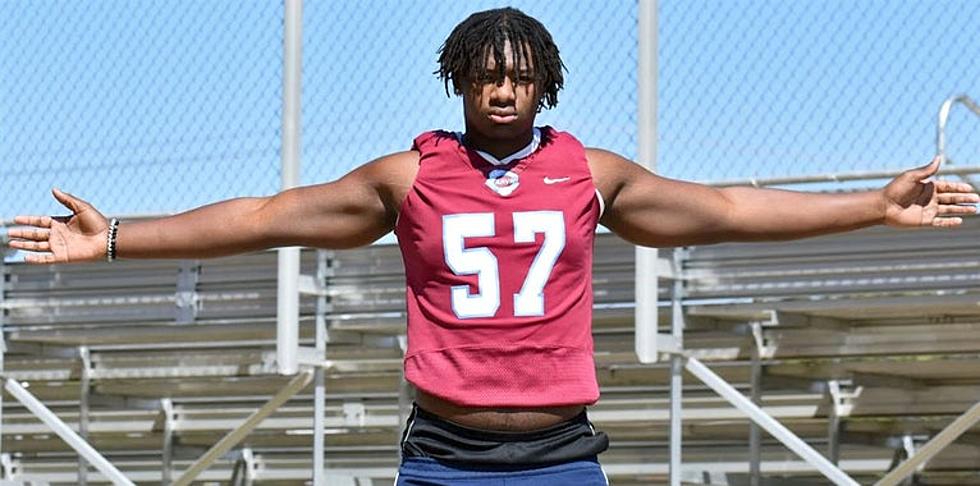 4-Star Offensive Tackle Elijah Pritchett Commits To Crimson Tide
Photo Courtesy of @HankSouth247
Four-star offensive tackle, Elijah Pritchett announced his commitment to the Alabama Crimson Tide on Tuesday on CBS Sports. Pritchett out of Carver High School in Columbus, Ga., is considered the No. 9 offensive tackle in the nation and the No. 8 prospect in Georgia.
Pritchett chose the Crimson Tide over Florida State, Georgia and Southern California. He was primarily recruited by Charles Kelly and Doug Marrone. He becomes the third offensive lineman to join the Crimson Tide's 2022 recruiting class, following Tyler Booker and Dayne Shor.
The Crimson Tide now has 15 commitments in the 2022 class. His choice gives Alabama the No. 3 class in the nation and now the Tide boasts the No. 1 class in the SEC.
Alabama offered Pritchett in August of 2020 and he took his official visit to Tuscaloosa in June 2021 when the NCAA lifted its recruiting restrictions. Pritchett announced on CBS Sports that he gave a silent commitment to Nick Saban and the Crimson Tide in Tuscaloosa on Sept. 11.
2021 Alabama Crimson Tide Recruiting Class Signees
Alabama Crimson Tide All-Time Receiving Leaderboard
Alabama Crimson Tide All-Time Sacks Leaderboard