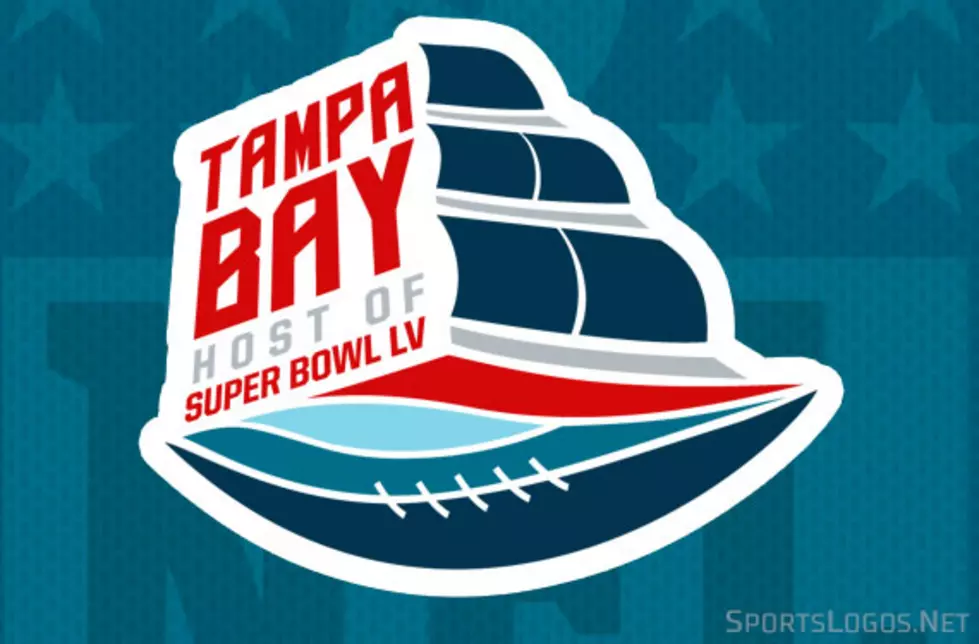 5 Bold Predictions For The 2020 NFL Season
Photo Courtesy of News.Sportslogos.net
I hope I am not jinxing this, but the 2020 NFL season may actually happen.
With that being said, I want to make five bold predictions for the upcoming season, give my picks for the playoffs, and announce who I believe will be holding the Vince Lombardi trophy at the end of the season.
1. Cam Newton will have a comeback season for the ages.
I am completely aware that I am making this bold claim in the middle of Alabama country, but I think this is an easy one. Cam Newton was announced as the starter over the weekend and Patriots fans believe he can carry on the legacy of Tom Brady.
Did I also mention Cam has (probably) the greatest head coach in NFL History? There is obviously some doubt here because of the injuries that Cam has dealt with throughout his career. However, the surprise factor could benefit the Patriots as a whole in a division that has a lot of question marks. 10 wins should clinch this division, and Cam Newton should be a big part of why the Patriots win the division again in 2020.
2. Dak Prescott will not only lead his team to the division but will be the league MVP.
Did I mention that these were bold claims? Dak finished the 2019 season with the second-most passing yards and the fourth-most touchdown passes. Prescott is also playing for a long-term contract and as we have seen in the past, players who are waiting to get paid, usually play well right beforehand.
Former Green Bay Packers head coach, Mike McCarthy takes over with a quarterback who is ready to play up to his potential in 2020. The NFC East isn't overwhelming from top to bottom, so this could be a very big year for America's team.
3. The Tampa Bay Buccaneers will win the division for the first time in 13 years.
If you know me on a personal level, you would know that for me not to include the Bucs in a bold prediction article would be a travesty of justice. Tampa Bay has had an overwhelming amount of pickups during this long off-season and with a wide-receiving core that has two of the best wide receivers in football (Mike Evans and Chris Godwin), the offense should find the endzone often this season. Outside of that reason, this defense has a great balance of great young talent and veteran leadership. Look for the Buccaneers to be in the playoff race and competing for a championship in 2020.
4. Mitchel Trubisky will lead the Bears to the playoffs.
Is it too early to mention that there is an extra playoff spot this year? For the NFC North, there are so many question marks to this season. Aaron Rodgers has no help, the Vikings have Dalvin Cook but inconsistency at the quarterback position and the Lions have built but can never seem to capitalize on it. I am aware that Matt Nagy has no faith in Trubisky. I am aware that Chicago is a huge underdog in this division, but could they make a run? Absolutely! Don't sleep on a quarterback who is trying to have a bounce-back year. 10 wins may clinch this division.
5. Tua Tagovailoa will start in multiple games this season.
If you are waiting on the Tua documentary like I am, this prediction is right up your alley. Tua has looked awesome in camp during the off-season but it has not been enough to beat out the magic of Ryan Fitzpatrick. If Fitzpatrick can win some big games early, then it does nothing but help Tua to learn and grow in a backup role for his eventual transition to the starter.  However, Tua has looked sharp and his decision-making and injuries seem to be in a much better place. Look for the Dolphins to struggle early and for Tua to get his name called before mid-way through the season.
Playoffs teams in the NFC: Seahawks, Rams, Buccaneers, Saints, 49ers, Bears, Cowboys. 
Playoff teams in the AFC: Chiefs, Steelers, Colts, Patriots, Ravens, Titans, Bills.
So who moves on to the Super Bowl in Tampa, Florida?
This may be another bold prediction, but the final two teams will be the Dallas Cowboys defeating the Kansas City Chiefs. It has been 25 years since the Cowboys have won a Super Bowl. Coaching is the biggest reason why I believe the Cowboys will win the Super Bowl, along with the MVP from Dak Prescott. I did mention it was a bold prediction, right?
Enter your number to get our free mobile app
Alabama Players in the NFL