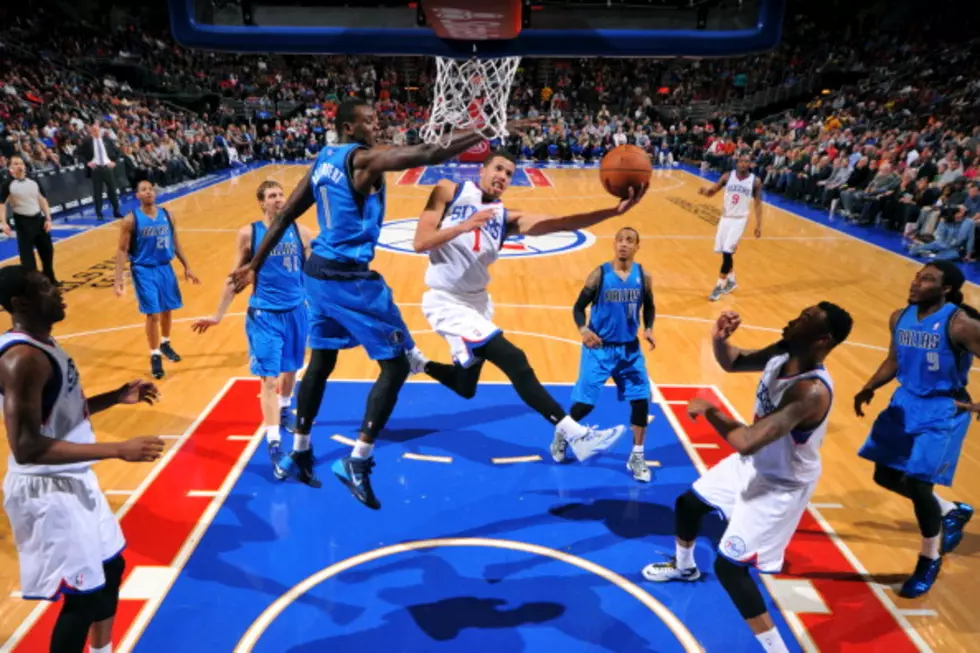 76ers Guard Michael Carter-Williams Wins NBA Rookie of Year
Getty Images
76ers guard Michael Carter-Williams has won the NBA's Rookie of the Year Award.
Carter-Williams was only the third player since 1950-51 to lead all rookies in scoring (16.7), rebounding (6.3) and assists (6.2), joining Oscar Robertson (1960-61) and Alvan Adams (1975-76).
The league said Monday that he received 104 of a possible 124 first-place votes. The Orlando Magic's Victor Oladipo finished second and Trey Burke of the Utah Jazz was third.
Allen Iverson is the only other player in Sixers history to win the award. The 11th overall pick in last year's draft, Carter-Williams is the first player picked 10th or lower to win since Mark Jackson did it in 1987 for New York.
Philadelphia finished 19-63.
Copyright 2014 The Associated Press. All rights reserved. This material may not be published, broadcast, rewritten or redistributed.