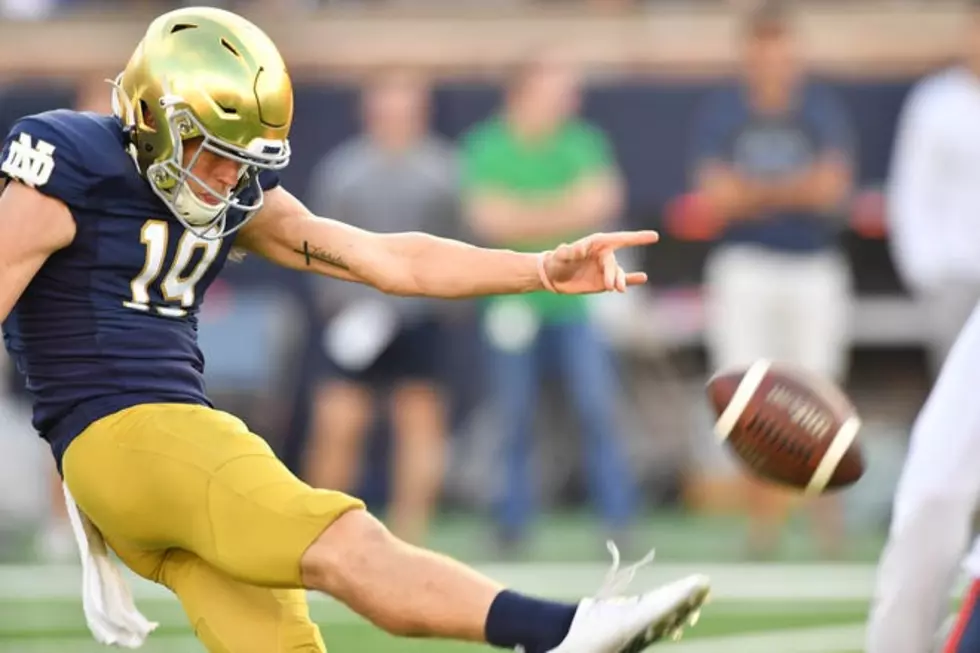 A Familiar Face Spotted During Notre Dame's First Outing
Photo Courtesy of IndyStar.com
On the first college football Saturday for the ACC, Tuscaloosa natives likely saw the 2019 Hillcrest graduate, Jay Bramblett, shine on special teams as the starting punter for the Notre Dame Fighting Irish.
Backed up to their own 21-yard line at the beginning of the second quarter, the true sophomore was given the opportunity to run a fake punt on fourth down -- and didn't disappoint. Bramblett not only converted the first down, but he managed to add on an additional six yards for good measure as well.
The former Hillcrest Patriot started and kicked all six punts for Notre Dame's first outing of the season. Bramblett racked up 263 punting yards for an average of 43.8 yards per kick. His longest punt from the afternoon came in the first quarter when Bramblett torched a ball for a 53-yard missile. However, arguably, his most powerful contributions for the Fighting Irish were three separate punts that pinned the Duke Blue Devils behind their own 20-yard line.
According to the 247Sports composite rankings, the former Patriot was ranked as the No. 1 prospect in the country at his position and competed in the 2019 All-American game in San Antonio, Tx. Under the direction of head coach Sam Adams, Bramblett was apart of the 2017 Alabama 6A State Championship team. The 6-foot-2 punter announced his commitment to HC Brian Kelly and Notre Dame on May 30, 2018. In his first season in South Bend, Indiana, Bramblett won the starting job for the Fighting Irish.
The next opportunity to see the hometown-hero is this coming Saturday afternoon when Notre Dame takes on the University of South Florida in South Bend.
For more content from J.R. and all the talented interns at Tide 100.9, make sure to tune-in for Tide Tonight - MWF 6:00-7:00pm. You can hear all of our radio content on the new Tide 100.9 app!
Enter your number to get our free mobile app