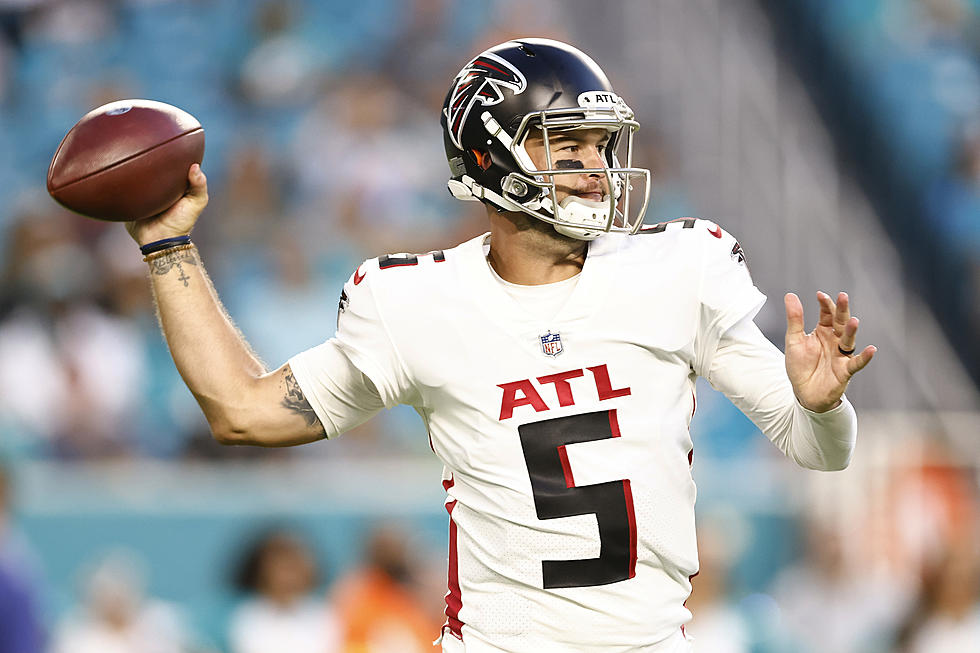 A.J. McCarron Shares Injury Update
Getty Images
Former Crimson Tide quarterback, A.J. McCarron, despite going down with a torn ACL in the Falcons preseason matchup with the Miami Dolphins, appears to be ahead of schedule in his recovery, per an update he shared on his Twitter account.
In the video posted by the seventh-year quarterback, McCarron is seen doing lunges without the use of any knee brace, meaning at just three weeks out of surgery, he is ahead of the typical recovery schedule.
A member of Alabama's 2009 recruiting class, McCarron is widely regarded as one of the best in program history. After redshirting his freshman season and sitting behind returning starter, Greg McElroy, in his second year, the Mobile native took over as the starter in 2011.
McCarron led the Crimson Tide to consecutive national titles, avenging a regular season loss against LSU in New Orleans in 2012, and completely dominating the Fighting Irish in 2013.
After a stellar four-year career at Alabama where McCarron threw for over 9,000 yards and 77 touchdowns, he was drafted in the fifth round of the 2014 NFL Draft by the Cincinnati Bengals, where he spent the first four years of his career.
McCarron joined the Falcons in 2021 after a brief stint with the Houston Texans in 2020, signing a one-year deal worth $1.2 million. Throughout his career, McCarron has spent the majority of his time as a backup, but saw time as a starter for the Bengals in 2015 when he stepped in for an injured Andy Dalton, going 1-2 in three starts.
While the dreams of McCarron becoming a starter in the NFL may never come to fruition, the former Crimson Tide signal caller has carved out a nice career for himself, spending seven years in the NFL. Whether or not he will continue his career as a backup for the Falcons or another team is yet to be seen, but his injury recovery is moving along quickly and he should be healthy for the 2022 season.
Alabama Crimson Tide All-Time Passing Leaders
Iconic Photos From Alabama's 18 National Championships
Claimed or recognized, no FBS football program has more national championships than the Tide. Look back on all 18 titles in Alabama history with these photos.
Starting Alabama Quarterbacks Under Nick Saban
Here is every quarterback that has started for the Crimson Tide under Nick Saban.