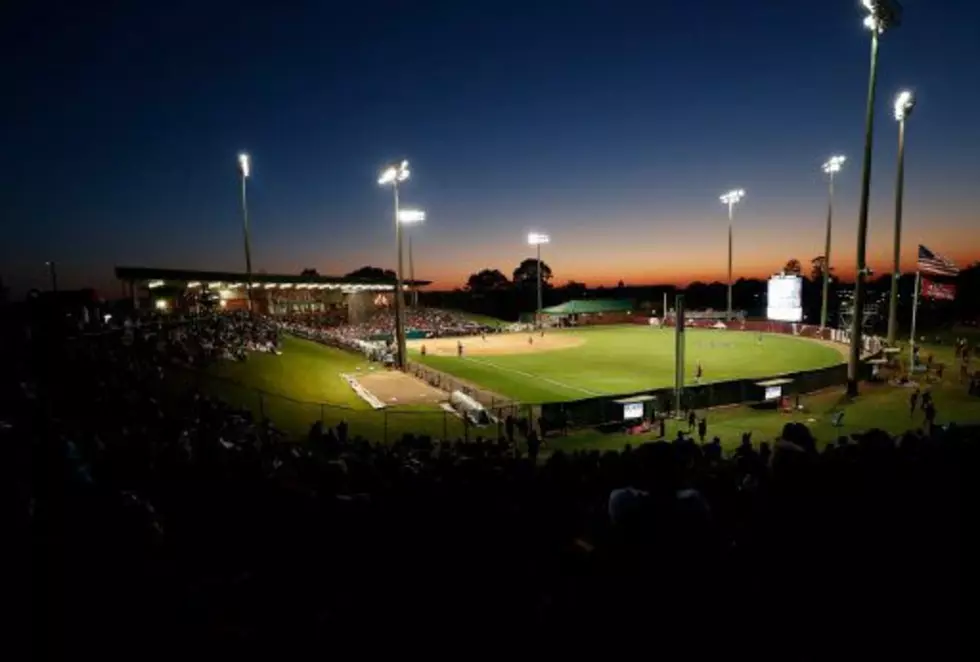 Across the Diamond: Easton Crimson Classic
Photo Courtesy of Alabama Athletics
Following their trip to the Pacific Northwest, Alabama softball hosts the Eaton Crimson Classic beginning Friday afternoon.
The Crimson Tide will face Boston College and Fordham Friday and Saturday while closing out the weekend on Sunday against Samford.
The weekend marks Alabama's final non-conference weekend and their bye weekend in the SEC as the other 12 teams in the league begin SEC play this weekend.
In the series history against Fordham and Samford, Alabama has a 2-1 edge over Fordham while holding a commanding 23-2 series lead over Samford.
Patrick Murphy Approaching 1,000 wins at Alabama          
Although Alabama went 2-3 in the Husky Classic last weekend, Patrick Murphy inched closer to 1,000 wins at Alabama.
Murphy is 999-278 in 20 seasons as the Crimson Tide's head coach and has amassed a record of 1,027-298 in 21 seasons as a collegiate softball coach.
Murphy's teams at Alabama have made an NCAA Regional in each of his first 19 seasons in Tuscaloosa.
Alexis Osorio Closing in on 1,000 Career Strikeouts
In addition to Patrick Murphy's imminent milestone, senior pitcher Alexis Osorio is nearing the 1,000 strikeout mark in her Crimson Tide career.
The native of Riverside, California, has 894 strikeouts entering the Easton Crimson Classic which ranks fifth in school history.
In her most recent outing against Northwestern, Osorio fanned 11 batters over six innings. For the season, she has 60 strikeouts in eight appearances including a 10 strikeout effort against Florida State in a complete game win on February 23.
A total of six Alabama players are batting over .300 coming into the weekend, but one freshman has been leading the way from the plate.
True freshman Kaylee Tow has made an immediate impact for Alabama as she leads the team in batting average (.366), home runs (4), triples (2), runs scored (12) and is tied for the lead in doubles (3).
Heading into the Easton Crimson Classic, Tow has a three-game hitting streak and has hit safely in five of her last six games.
Easton Crimson Classic Field
The trio of Boston College, Fordham and Samford come into Tuscaloosa for this weekend's Easton Crimson Classic.
Each of the three teams have faced plenty of adversity through the first month of the season. In the opening weekend of the season, Boston College lost all four games at the Aggie Classic in College Station, Texas, Fordham lost seven in a row to start the season including four games in the Mary Nutter Classic while Samford fell in their first eight games including being no-hit in back-to-back games against Georgia and Winthrop in the second weekend of the season.
Boston College and Samford have seen positive results during their most recent mid-week games. The Eagles split two games in the state of Mississippi defeating Ole Miss 8-2 on Tuesday while falling 4-3 at Mississippi State on Wednesday. Samford went 2-1 in mid-week play this week losing 11-7 to Fort Wayne but sweeping Alabama State in Wednesday's doubleheader by scores of 10-6 and 9-0.
In Tuesday's win at Ole Miss, Boston College senior pitcher Jessica Dreswick struck out 10 batters while junior infielder Carly Severini drove in three RBIs.
Samford sophomore Whitney Hinton turned in a career outing Wednesday against Alabama State. The native of Theodore, Alabama, hit three round trippers in game one of the twin bill and plated nine RBIs in the two games against the Hornets.
College Softball Tidbits around Alabama  
The Auburn Tigers open SEC play this weekend at LSU. Both teams are ranked in the top 10 of the national polls this week and have had the week off. LSU has a five-game winning streak while Auburn has won six in a row.
Three other in-state teams open conference play this weekend. Troy open Sun Belt Conference play at home against Georgia Southern. The Trojans won all five games last week at the Diamond 9 Citrus Classic in Orlando. South Alabama also opens their Sun Belt slate at home against UT-Arlington. The Jaguars took care of Southern Miss 10-4 Wednesday in Hattiesburg. UAB begins Conference USA play at home against Marshall. The Blazers have lost three in a row including a mid-week doubleheader at Kennesaw State Wednesday.
Jacksonville State is off this weekend but defeated Fort Wayne 4-2 in their only game of the week Wednesday.