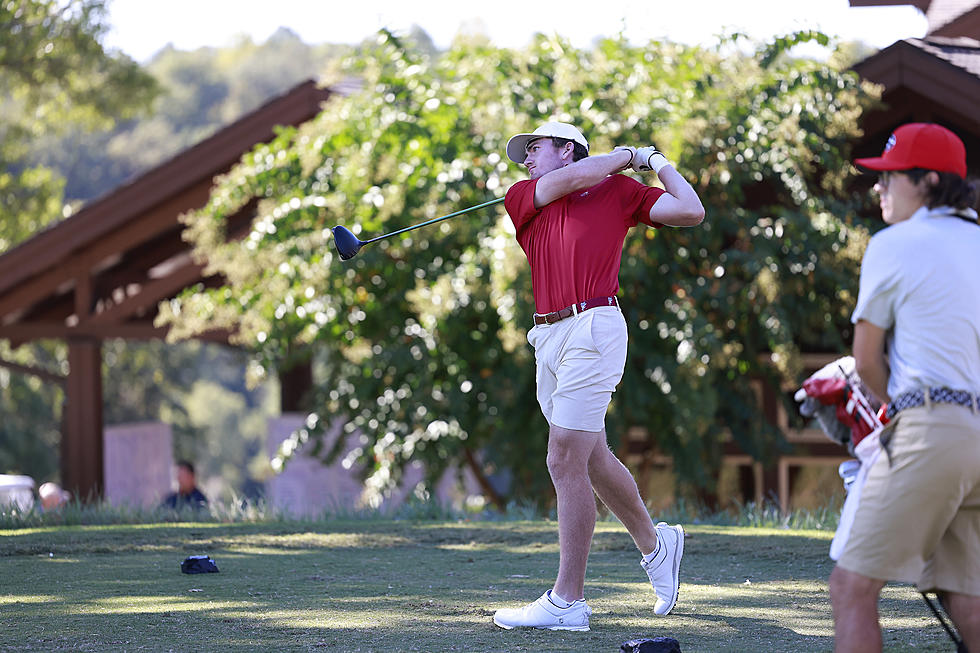 Alabama Golfer Headed To U.S. Open
Crimson Tide Photos / UA Athletics
After an outstanding first season for the Crimson Tide, Alabama freshman Nick Dunlap has made it through U.S. Open qualifying. Over 10,000 people entered for a chance to book their tickets to Los Angeles Country Club.
Dunlap led the Crimson Tide at the NCAA Championships in Scottsdale, Arizona, as he tied for No. 11 in the hotly contested field. He also led the Tide through the whole year with the most amount of rounds in the 60s at 17, as well as top-20 finishes.
U.S. Open qualifying is one of the nation's most tense times for golf. Often called "golf's longest day," the final Monday of qualifying sees 878 players nationwide playing to get into just 64 spots for the event. This past Monday, ten of 13 qualifying finals were held.
Dunlap qualified for his second U.S. Open as he shot an 8-under-par 136. He competed at the Columbus, Ohio, final qualifier, where he survived a 3-for-2 playoff. Last year, he missed the cut at the event and shot a 12-over-par.
The Crimson Tide men's golf team will be excited to have Dunlap back next season as they will look to return to the NCAA Championship.
11 Year Throwback to Tide's WCWS Title
In honor of the 11 year anniversary, let's take a look back at the Alabama Crimson Tide's 2012 Women's College World Series championship.
Alabama A-Day 2023
Highest Earning Bama Pros of All-Time
The University of Alabama is known for constantly cranking out world-renowned athletes, but who of the best active or former pro players have the highest career contract earnings?