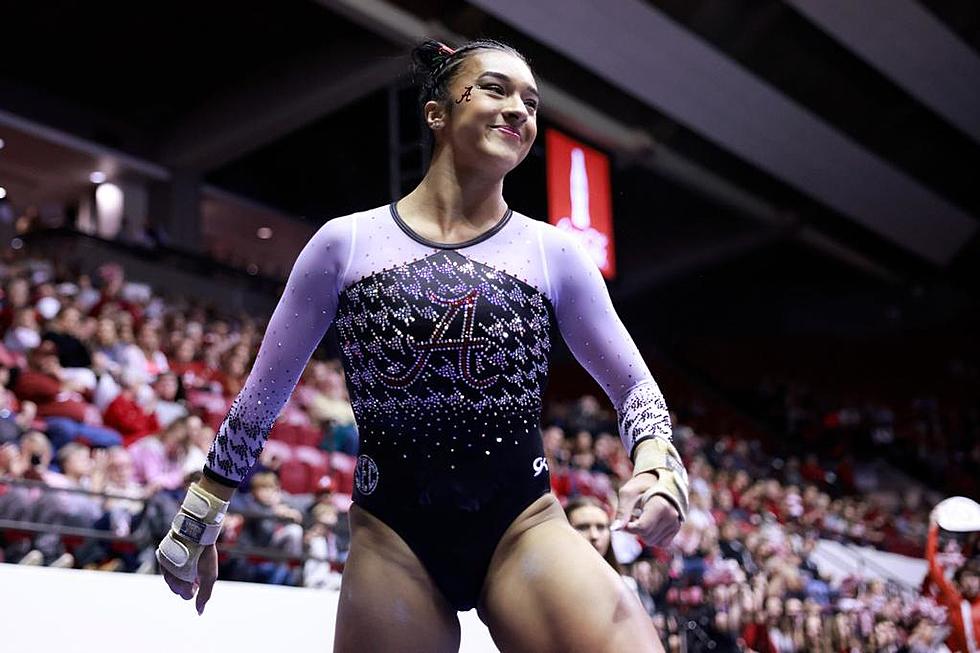 Alabama Gymnast Wins SEC Specialist of the Week
Crimson Tide Photos / UA Athletics
Alabama gymnast Luisa Blanco is this week's SEC Specialist of the Week.
The senior won the honor for her performance in Alabama's 197.075-196.750 loss to Missouri. She scored a perfect 10 on the beam, her third of the season, and a 9.950 on the floor.
"Blanco, a senior from Dallas, Texas, won her two events at No. 14 Missouri. Blanco scored a perfect 10.0 on the balance beam, her second consecutive time earning a perfect score on the event and her third 10.0 on beam this season. She also scored a 9.950 to win the floor exercise title, competing after two falls earlier in the rotation for Alabama and anchoring UA's lineup. Blanco's floor exercise title marked her fifth of the season on the event," wrote the SEC. 
Blanco joins LSU's Haleigh Bryant (Gymnast of the Week), Florida's Kayla DiCello (Co-Freshman of the Week), and Georgia's Naya Howard (Co-Freshman of the Week), in receiving weekly honors from the conference.
The Alabama Crimson Tide gymnastics team takes on Boise State on Friday, March 10, 2023, at 7 p.m. CST. Coverage will be on ESPN+.
Alabama Softball's Season Opener
Alabama softball's 2023 season opening weekend.