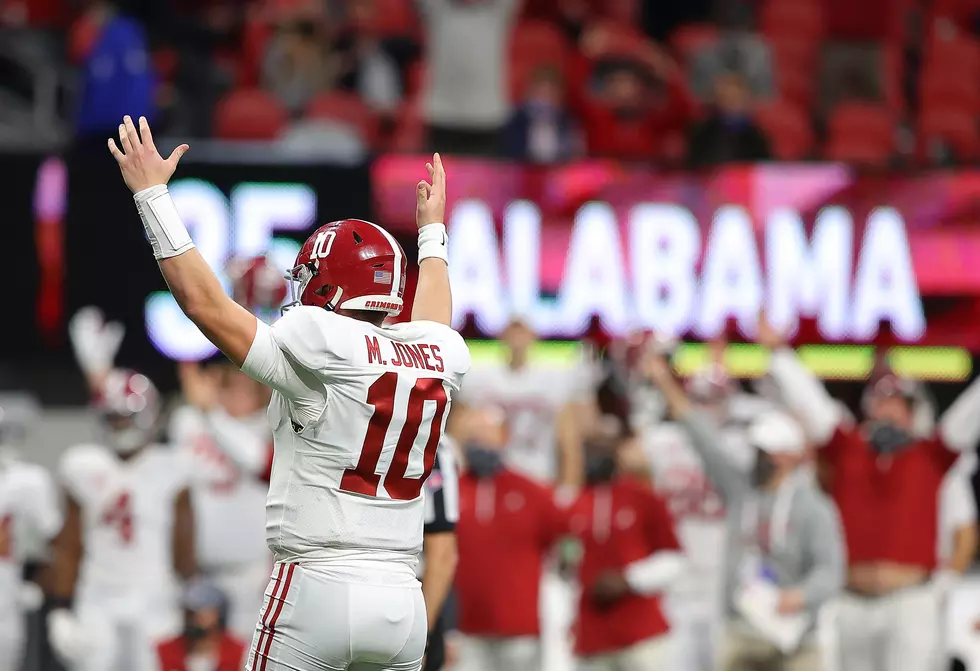 Alabama Hangs On To Win 28th SEC Championship 52-46
Getty Images
On Saturday the Alabama Crimson Tide (11-0) defeated the Florida Gators (8-3) to win their 28th SEC Championship in the program's history and the 7th since Saban became the program's head coach.
Senior running-back Najee Harris, who also was awarded the game's MVP, had a huge day rushing and receiving. Harris finished with 178 yards rushing and 2 touchdowns. In addition, Harris also had 67 yards receiving and scored 3 touchdowns through the air. Harris would also move into 3rd in all-time SEC scoring passing Georgia great Hershel Walker.
"It means a lot to me, but I owe this success to my teammates," Said Harris. "Without them doing what they are doing, there's no way I would have the records and success I've had."
The game started quickly for both Florida and Alabama as each would score on their opening possession. Florida's defense who has struggled throughout the season giving up the big play, would continue that trend allowing 366 total yards in the first half to Alabama including 267 passing yards from Alabama quarterback Mac Jones. Jones would finish the day 33-43 with 418 yards and 5 touchdowns.
One surprising number even with all the scoring, was the time of possession for both teams. Alabama held the ball a staggering 34 minutes, while Florida held the ball for only 25 minutes. It was a chess match of sorts in this part of the contest as Alabama would have long, slow and methodical drives. Florida used their quickness from senior wide-receiver Kadarius Toney and senior tight-end Kyle Pitts to go down the field quickly and score.
"We wanted to control the tempo of the game on offense. We knew time of possession would be really, really important," Coach Saban said. "They have a good offense. We have a good offense. I knew that if we were going to have a chance to win this game, we were going to have to really control the ball on offense, control the tempo of the game, and score points."
One huge play that cannot go without mention happened in the 2nd quarter of the game. Florida intercepted a pass intended for tight-end Miller Forristall and while the ball was being run back for Florida, sophomore wide-receiver John Metchie would channel his inner defensive side and lay a booming hit to knock the ball loose, and Alabama would recover. Alabama would later score on a 33 yard drive. Defensive back Jordan Battle was asked post-game about the hit from Metchie.
"It was a huge hit," Battle said. It was one of those momentum plays that really helped us get the ball back and score. I think Metchie may have to start coming to our side and play some defense."
Despite a late 4th quarter touchdown on a beautiful throw and catch from Trask to Pitts, Alabama would hold on with 16 seconds to go and a big sack from outside linebacker Will Anderson solidifying Alabama's SEC Championship. Covid-19 has done a lot to ruin a lot of people's year. But for college football, and more specifically the SEC, it was a great game to end a season that was in serious doubt just a few months ago.
Alabama will now wait on the college football playoff committee to make their decision on Sunday at 11 a.m. on who the next opponent for Alabama will be and at what venue.
Regardless of what happens the rest of the season, Alabama is once again on top of the SEC as the undisputed champions.