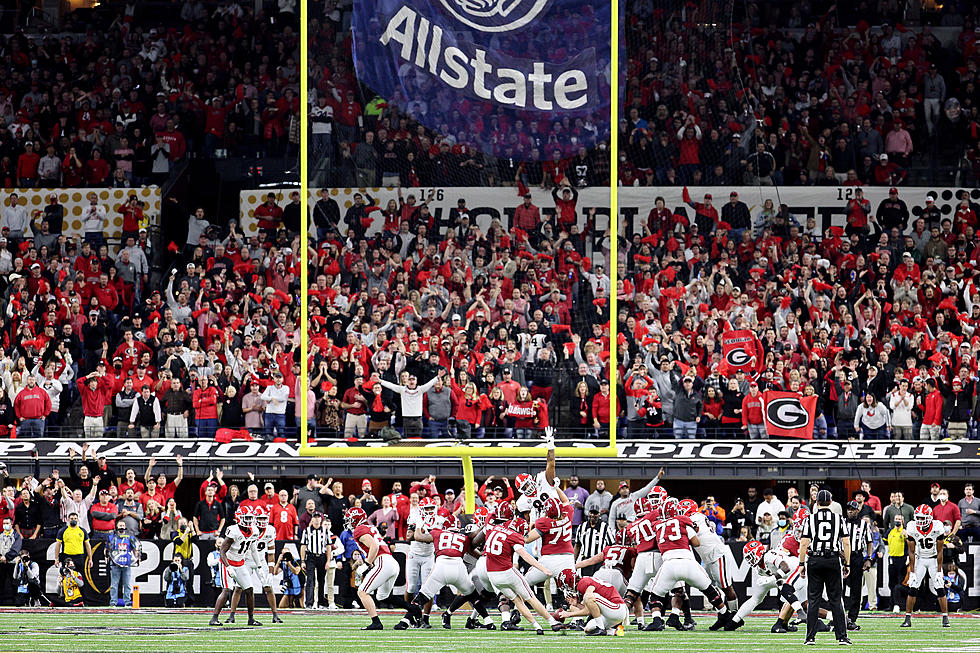 Alabama Kicker Sets CFP Championship Record
Getty Images
Alabama kicker Will Reichard has set a new College Football Playoff (CFP) National Championship game record for made field goals. Reichard booted through his fourth field goal with 12:59 left in the fourth quarter to set the record.
The previous record was held by Rodrigo Blankenship. The Georgia kicker made three field goals against Alabama in the 2018 National Championship game.
The Hoover, Alabama native made field goals from 37, 45, 37 and 21 yards out. Reichard had a field goal blocked from 48 yards away in the third quarter.
The Crimson Tide kicker accounted for all nine of Alabama's first-half points. Reichard took on a heavy load after another Alabama star receiver went down with an injury in the second quarter.
The third-year kicker has been one of the most consistent in Crimson Tide history. Counting his field goals in this national championship, Reichard is 8-10 in CFP games. All-time he is an 81.6% (40-49) kicker for Alabama which is currently the highest in Crimson Tide history.
Iconic Photos From Alabama's 18 National Championships
Claimed or recognized, no FBS football program has more national championships than the Tide. Look back on all 18 titles in Alabama history with these photos.