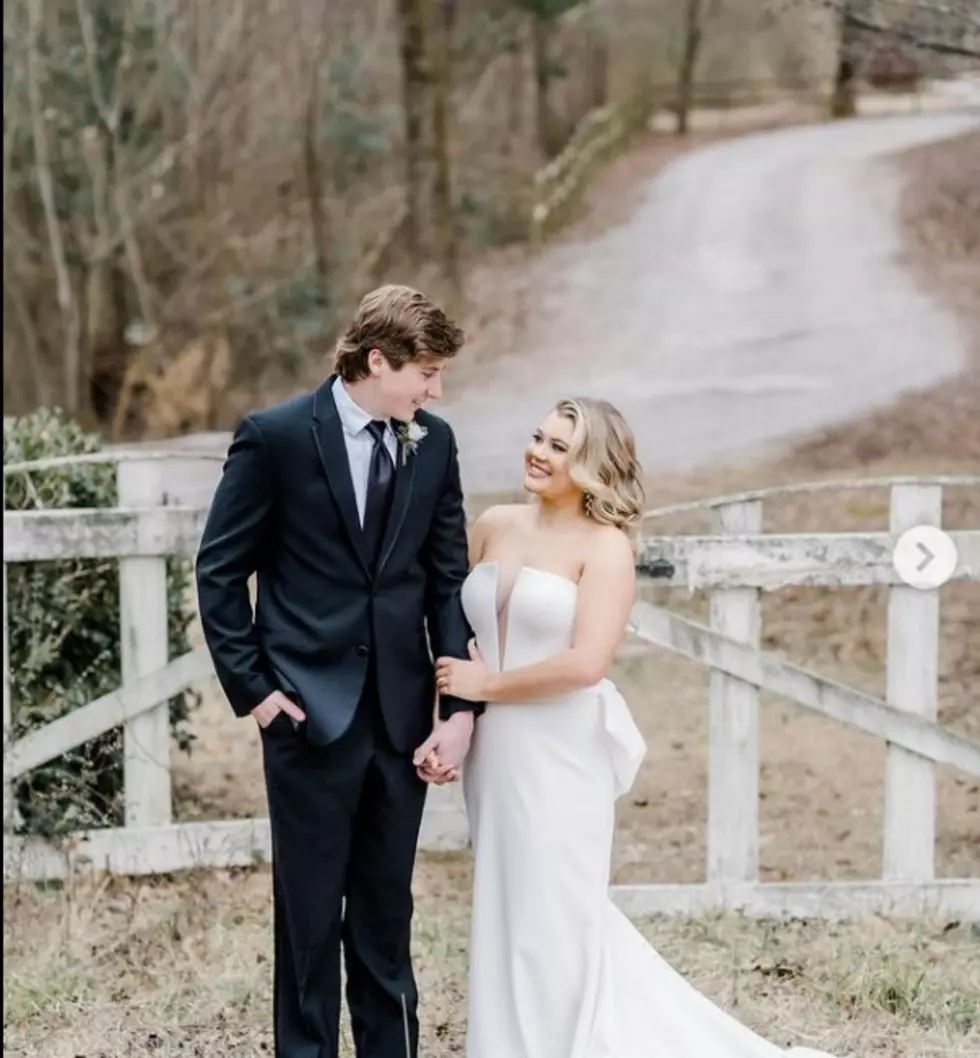 Alabama Kicker Ties the Knot
Instagram @ameliaareichard
Alabama kicker Will Reichard got married to his high school sweetheart Amelia Auchmuty this weekend. The couple was officially married on Saturday, Jan. 21, and made it Instagram official together Sunday morning.
The newlyweds graduated from Hoover High School in 2019 and 2020 and then the University of Alabama together this winter. Reichard, however, is set to return for grad school and to play for the Crimson Tide one more time next season. After decommitting from the NFL draft, his wife made a post on Instagram saying 'surprise'. The two are excited for his to return to Alabama and to start the next chapter of their lives in Tuscaloosa.
Reichard carried his team through some pretty close wins during the season. He finished his stats with 84.6% accuracy in his field goal attempts, and as a Lou Groza Award Finalist. The kicker also made all 64 of his extra-point attempts.
After allready setting records for himself at Alabama, such as being the all-time leader in points scored with 426 and in extra points made at 240, the young athlete has one more year to show up and show out with the Crimson Tide, and his now-wife will continue to cheer him on like always.
Alabama's First Fall Camp Practice 2022
Alabama's Tenth Spring Practice 2022
The Crimson Tide was in the Hank Crisp Indoor Facility for the 10th practice of the spring session. Alabama is preparing for the second scrimmage of the session on Saturday as each player is looking to prove himself.