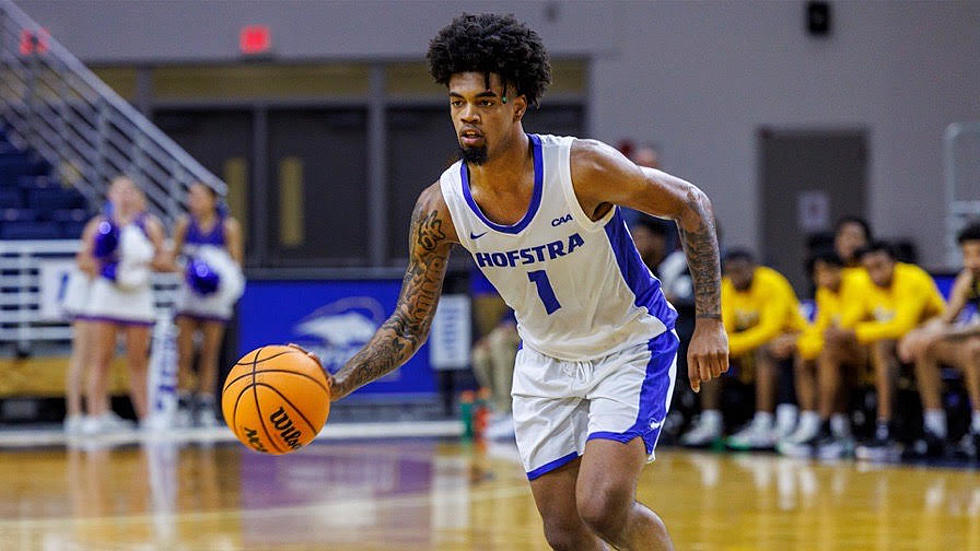 Alabama Makes Highly Ranked Transfer's Top Four
Photo courtesy of @247HSHoops on Twitter
Ex-Hofstra guard Aaron Estrada has cut down his transfer destinations to four, including Nate Oats and Alabama, according to Joe Tipton of On3 Sports. Estrada will make his decision on April 29th.
The 6-3 guard would be Alabama's second transfer, potentially joining Jaykwon Walton.
Estrada, a New Jersey native, averaged 20.2 points, 4.3 assists, and 1.5 steals a game for the Pride last season. Estrada also spent time at Saint Peters and Oregon, leaving him with one more year of eligibility.
Estrada was named the CAA Player of the Year twice during his two seasons in Nassau County, leading Hofstra to back-to-back winning seasons and an NIT appearance in 2023; where the Pride took down Rutgers in the first round, a team many believed deserved to be in the tournament.
With question marks about who will return to Alabama for the 2023-24 season, landing another veteran guard would add stability to a wild off-season for Alabama.
Alabama Men's Basketball's 2023 Recruiting Class
Pictures of Alabama Men's Basketball's 2023 Recruiting Class. Alabama's 2023 class is ranked 12th in the nation.
Alabama vs. Georgia
No. 1 Alabama basketball defeats Georgia.