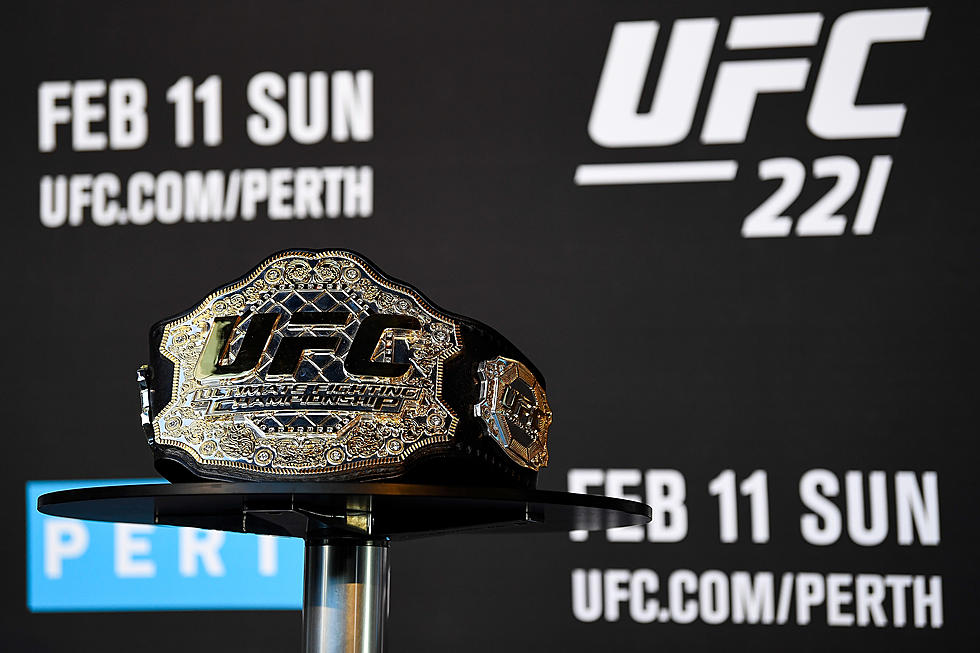 Alabama Native Wins UFC Debut
Getty Images
It's been a whirlwind weekend for the UFC, with a long-reigning champion losing her belt and a long-absent champion winning a second one. Last weekend, an Alabama native made his UFC debut, and he passed his opening test with flying colors.
Trevor Peek (8-0, 1 NC MMA, 1-0 UFC) faced late replacement Erick Gonzalez (14-8 MMA, 0-3 UFC) in the featured prelim of the UFC Fight Night card on Feb. 25. He won his inaugural fight under the banner of the global MMA leader with a knockout in the final second of the first round.
(1) MMA News on Twitter: "Peak knockout by Trevor Peek! #UFCVegas70 https://t.co/6NPsYZg81L" / Twitter
Peek had originally been scheduled to face Alex Reyes, but drew Gonzalez after both men's original opponents weren't able to fight. It was fortunate that the exciting lightweight prospect could remain on the card, because the show lost a pair of power punchers when its original main event was cancelled.
For Peek, the win is a good start in a weight division long heralded as the promotion's best. That wasn't the only big win of the night for the Alabama native, though- he took home a $50,000 performance bonus for the finish. The victory also meant that his 100% finishing rate remains intact.
For Gonzalez, this defeat continues his losing skid since joining the UFC. He won four of his last five bouts prior to his signing. He's done anything but fight easy opponents; nevertheless, not only has he lost all three of his fights with the organization, but he has also been finished three times. Two of those defeats came in the first round.
There is no timetable yet on Peek's return, but the finisher is not known to stay sidelined for long. He fought four times in 2022 and could come back in the early summer, having sustained fairly minimal damage in his first UFC outing.
New Threads For Alabama's NFL Rookies
Check it out! The new NFL rookies out of Alabama already have their jerseys for 2022.