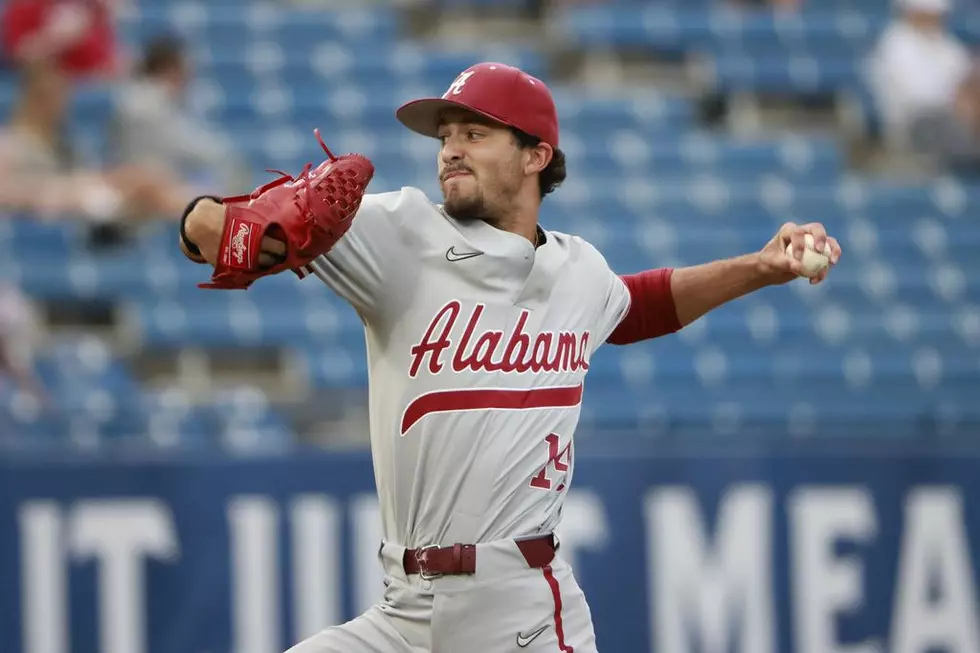 Alabama Pitcher Out for Season
Crimson Tide Photos / UA Athletics, Photo by Rodger Champion
Alabama baseball pitcher Antoine Jean will miss the entire 2023 season after having Tommy John surgery.
"Antoine Jean had Tommy John surgery in July, so he won't pitch this year," said Alabama baseball head coach Brad Bohannon.
The senior has played three seasons at the Capstone. Last year, Jean recorded a 3.48 earned run average with 30 hits, 13 earned runs, 20 strikeouts, 16 walks, and five home runs. He also has a .950 fielding percentage, only having one error in his career.
The Alabama Crimson Tide kicks off its season against Richmond on Friday, Feb. 17 at 3 p.m. CST. Coverage will be on Tide 100.9 FM and the Tide 100.9 app which is free to download in the App Store.
Alabama Crimson Tide Baseball Strikeouts Leaderboard
Look back on Alabama's top 10 strikeout artists in program history.