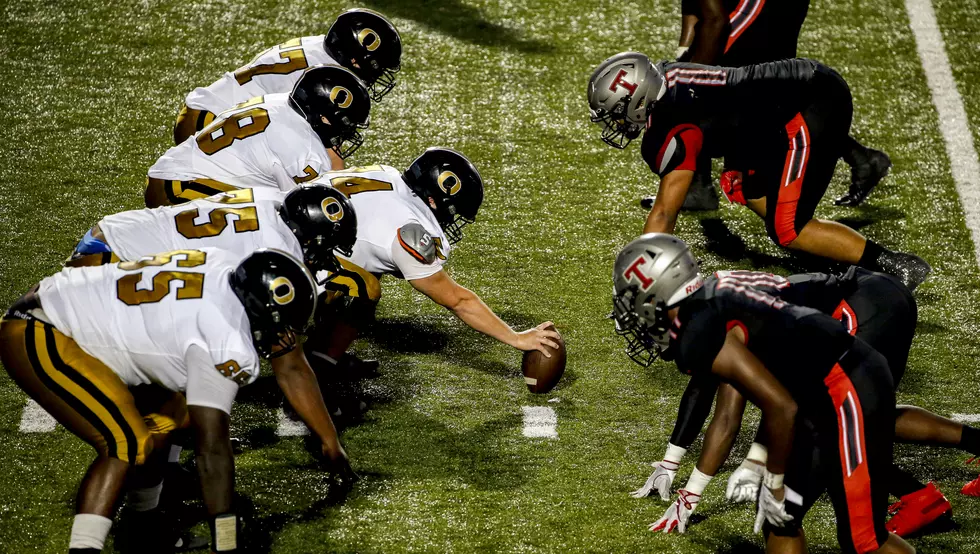 Alabama prepares for tough month of games, starting with Aggies this weekend
Getty Images
This content was produced in partnership with Gambler.Media.
Up and down the NCAA Football Top 10 rankings this weekend, and even more so in the Top 25, elite programs were dropping like flies.
And others, even if they did not lose Saturday, were giving up shedloads of points and just barely scraping past teams.
Five ranked teams fell this weekend (although three of those teams lost to fellow ranked sides), with both Oklahoma and LSU lost as 17+ point favorites. Texas gave up 56 points to a Texas Tech team that struggled to get past Houston Baptist, while Texas A&M nearly lost to Vanderbilt.
Welcome to the "new normal."
But did you see which highly-ranked squad did not struggle?
Of course you did: this is a Tuscaloosa site.
Alabama came out and beat Missouri 38-19, after building a 35-6 lead heading into the fourth quarter. Did you really think a Nick Saban coached team was going to be unprepared for this wacky 2020 campaign?
One of the reasons that so many players at Alabama succeed in school, in the NFL, and in life, is that Saban prepares his teams to deal with situations better than almost any coach, no matter what level.
When you take a look at the Crimson Tide's upcoming schedule after their opener, it gets pretty daunting, very quickly. But such is life in the SEC, the gold standard of football in America.
Alabama will play ranked teams in five of the next six game weeks: No. 13 Texas A&M Saturday, then Mississippi, No. 4 Georgia, No. 21 Tennessee, and No. 16 Mississippi St. on Halloween. After a week off, the Tide will head to Death Valley to take on a wounded LSU team.
Mac Jones, Jaylen Waddle, and Najee Harris all had big nights on offense for the Tide, and that might be important this season with offensive numbers through the roof. But where Alabama should be ahead of some of the other teams in the nation is on the defensive side: if any of the teams that have title aspirations this season can shut down opposing offensive attacks, they should be well placed to make a run at the playoffs and a national championship.
But remember, that is so far away right now, especially with the uncertainty surrounding the COVID-19 situation. Teams and players have really taken the "One game at a time" mantra to heart this year.
With the struggles of Texas A&M last weekend, I would jump on Alabama, and the 34.5 total number for the Crimson Tide.
The first ranked team to play this week will be No. 22 BYU (2-0), which will take on fellow unbeaten Louisiana Tech (2-0) at 9 p.m. EDT (ESPN2 and Fubo.tv) in what should be an interesting betting contest between two offenses that can light up the night.
If you or anyone you know has a gambling problem, call 1-800-GAMBLER.