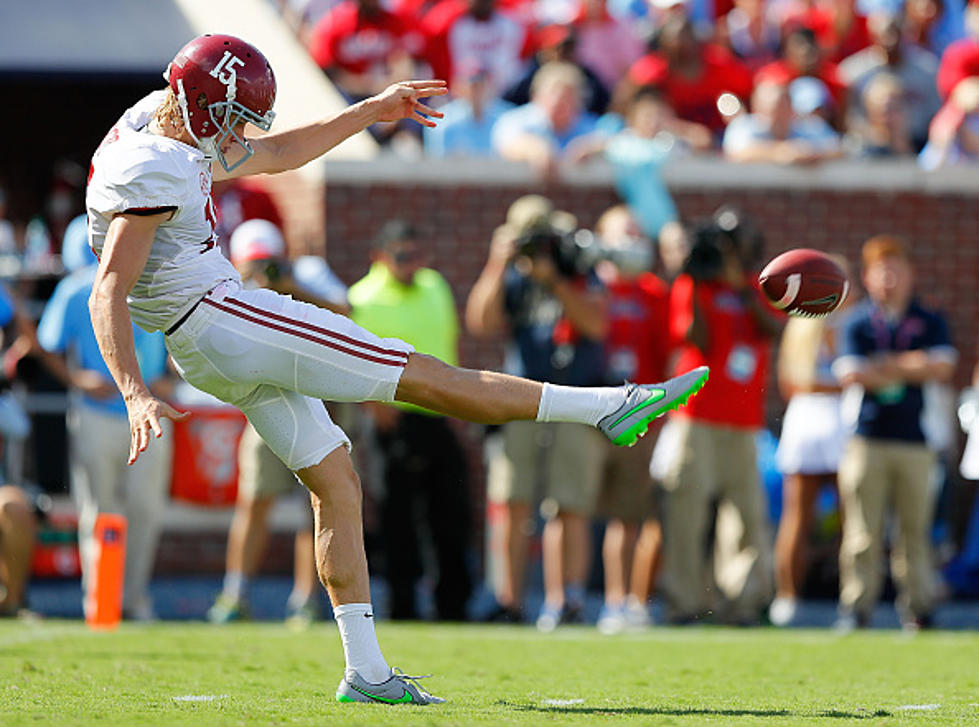 Alabama Punter JK Scott Selected as Ray Guy Award Punter of the Week
Getty Images
Alabama senior punter JK Scott was selected as the Ray Guy Award Punter of the Week, the Augusta Sports Council and the Ray Guy Award announced on Monday morning.
Scott, who is part of the award's watch list, recorded the best game of his senior campaign, punting eight times for 413 yards to average 51.6 yards per boot. The Denver, Colo., native had a career-high tying five punts of 50-plus yards with a game-high 58-yard boot to highlight his night. Six of the eight kicks from Scott landed the Tigers inside the 20-yard line and the LSU returner was forced to call five fair catches in addition to two downed punts by the Tide special teams. Seven of Scott's kicks were not returned, with the lone return going for just two yards.
The Denver, Colo., native has punted 32 times for 1,359 yards to average 42.5 yards per boot with a long of 59. He has sent 10 kicks over 50 yards and forced 19 fair catches with only two touchbacks. The Crimson Tide special teams unit has done its job on Scott's punts, allowing only one all season to be returned for a total of two yards.
The Ray Guy Award was founded in 1997 and is presented annually to college football's top punter. The winner of the 2017 award will be announced at the ESPN College Football Awards in Atlanta, Ga., in December.