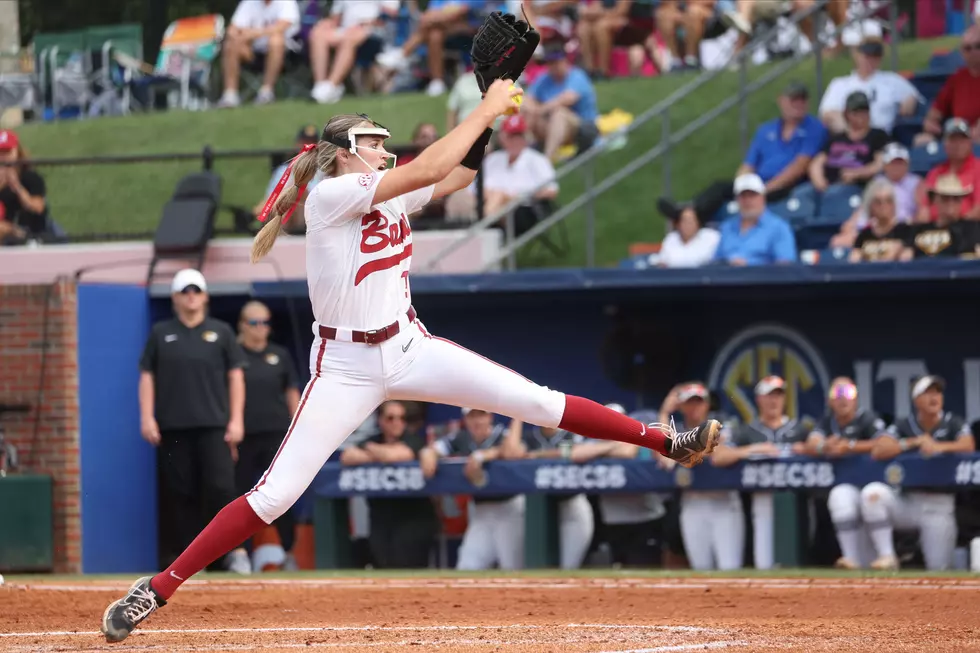 Alabama Softball Star Inks New NIL Deal
Crimson Tide Photos / UA Athletics
Alabama softball ace Montana Fouts has a new NIL deal with Dick's Sporting Goods. She announced the new sponsorship both an Instagram story and post.
The Team 27 member has had an active summer in the world of NIL, inking deals with Boombah, Summit Stands, Amazon, and Shine Facial Bar, just to name a few.
Student-athletes can now receive sponsorships and get paid for their name and brand. The NCAAs Name, Image and Likeness Policy went into effect on July 1, 2021.
The pitcher has also hosted two softball camps, one in her hometown of Grayson, Ky. and one in Dunbar, West Va., during this past summer.
Fouts has hinted at a future youth softball camp locally as a possibility.
"Looking for an all turf baseball field to do camp in Alabama, can't wait to get it going so please put recommendations below," tweeted Fouts.
Fouts will play her final colliegate season with  Team 27 starting in the spring of 2023.
Ten Year Throwback to Tide's WCWS Title
In honor of the 10 year anniversary, let's take a look back at the Alabama Crimson Tide's 2012 Women's College World Series championship.