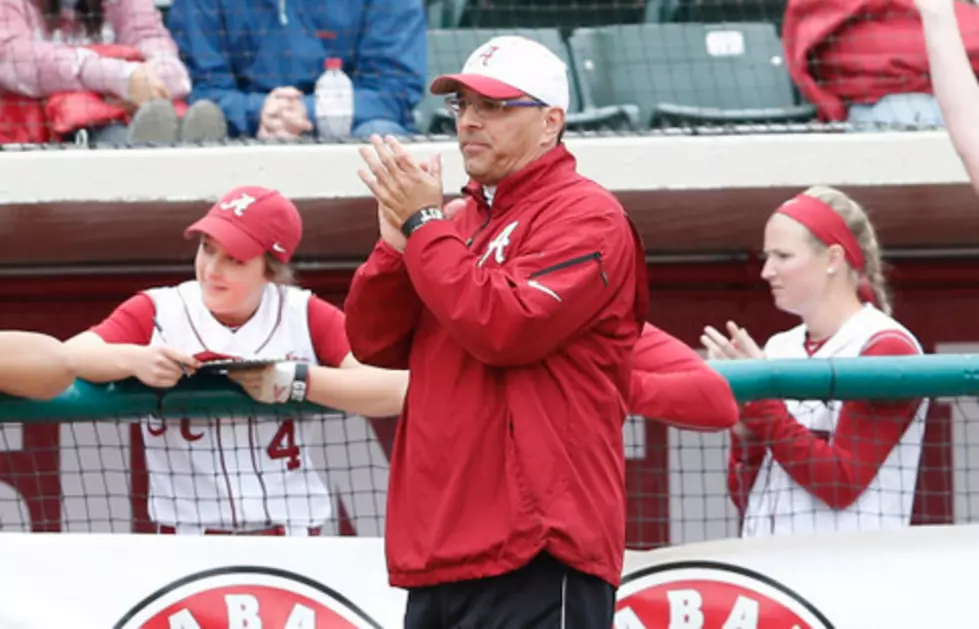 Alabama Softball's Patrick Murphy Among Team USA Coaching Pool Candidates
Photo courtesy of Alabama Athletics
Alabama head coach Patrick Murphy is one of 22 candidates selected by USA Softball for consideration to coach in international competition over the next three years, announced Wednesday.
Murphy is one of nine current collegiate head coaches on the list and one of four candidates from the Southeastern Conference. Head coaches and assistant coaches for the Women's National Team (WNT) and Junior Women's National Team (JWNT) will be selected from this list for all 2017, 2018 and 2019 competitions. The 22 candidates may be required to participate in international events, player evaluations, selection camps and other specified events as part of the evaluation process.
The schedule for the WNT and JWNT has yet to be finalized for the 2017-19 cycle, but those international calendars are highlighted by the 2017 World Baseball Softball Confederation (WBSC) Junior Women's World Championship in Clearwater, Fla., 2018 WBSC Women's World Championship in Chiba, Japan, the 2019 Pan American Games in Lima, Peru and the 2019 WBSC Junior Women's World Championship in Irvine, Calif.
Murphy, currently in his 19th season at the helm in Tuscaloosa, is no stranger to international competition. In 2010, he coached the JWNT in Bogata, Columbia after serving as an assistant coach for Team USA in 2009 where he helped lead the Americans to gold at the Pan Am Qualifier. In 2004, he was the hitting coach for the Canadian national team that finished fourth at the 2004 Olympics.