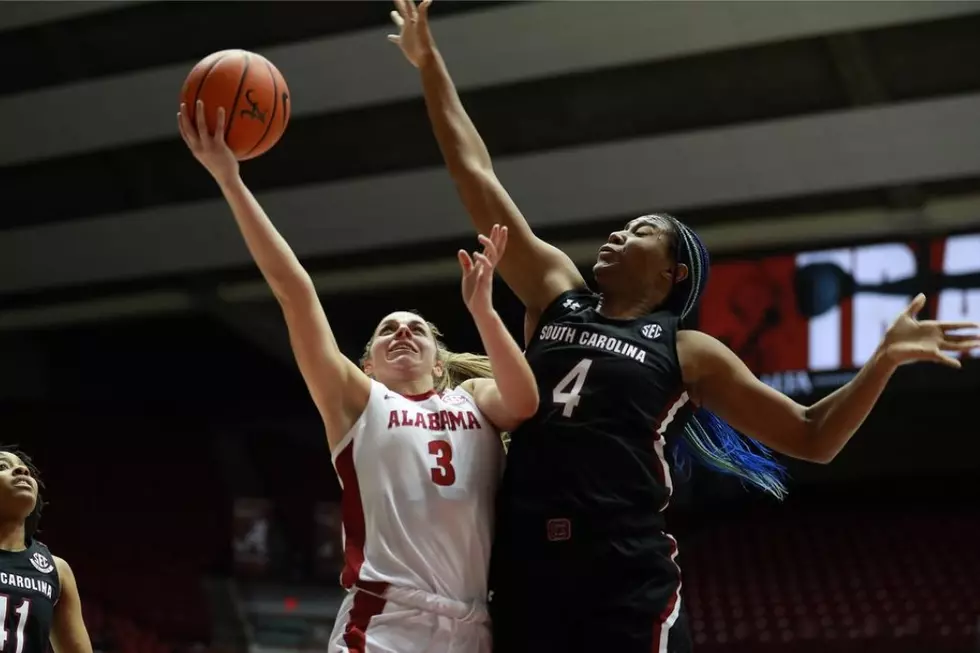 Alabama Women's Basketball Falls to the Gamecocks
Crimson Tide Photos
The Crimson Tide women's basketball lost at home to No. 1 South Carolina with a final score of 65-52. Alabama still has yet to beat South Carolina since coach Dawn Stanley took over in 2008-09.
"Too many second-chance points and a couple of loose balls," said coach Curry on the loss.
Alabama started out strong against USC, trailing by only two points (17-15) in the first quarter, but struggled to keep momentum as the game continued. At halftime, Alabama was only down by seven, but South Carolina pushed to a 10-point lead during the third quarter that the Tide could not catch up to.
The top performers of the game were Sarah Ashlee Barker who scored 15 points and five rebounds, as well as Brittany Davis with 13 points and eight rebounds.
Alabama secured big rebounds against the Gamecocks, getting 12 to South Carolina's 10. However, the team fell into some foul trouble when Jada Rice racked up three fouls and Aaliyah Nye got fouled out.
"We made more free throws than they shot," said coach Curry, "shows me they were passionate and aggressive."
The Tide struggled with free throws, shooting 63% from the stripe. Additionally, the team made only 18 out of 52 attempted field goals, coming out to 35% shooting.
Tide hoops are moving into the final month of the 2022-23 season, and against an all SEC schedule, the team has to show their depth more now than ever.
"We gotta do a better job of not giving up second-chance points," said coach Curry, "I think that would be a big key to our success in February."
The Tide has a rematch with Missouri on the road this Sunday, Feb. 05. They currently sit at a 16-6 record.
Alabama vs Jackson State University
Alabama Basketball vs North Carolina - PKI 2022