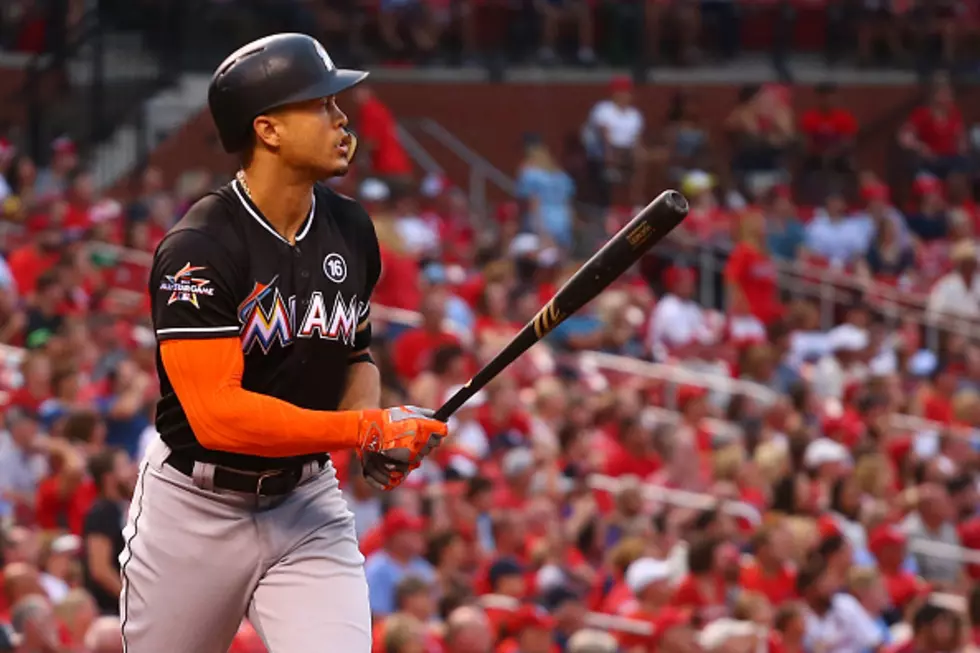 AP Source: Yankees Working on Trade to Acquire Giancarlo Stanton
Getty Images
A person familiar with the negotiations says the New York Yankees and Miami Marlins are working on a trade that would send slugger Giancarlo Stanton to New York and infielder Starlin Castro to Miami.
The person spoke to The Associated Press on condition of anonymity Saturday because no agreement has been completed.
For the trade to become final, there would have to be an agreement on all players involved and all details, approval of medical records and/or physicals, and Stanton formally waiving his right to block the deal. Stanton has a no-trade clause in his record $325 million, 13-year contract.
If the Yankees complete an agreement with their former captain, new Marlins CEO Derek Jeter, the Bronx Bombers would acquire a slugger who hit 59 home runs last season and team him with Aaron Judge, who hit 52 homers last season.
Blum reported from New York and Wine reported from Miami.
Copyright 2017 The Associated Press. All rights reserved. This material may not be published, broadcast, rewritten or redistributed.