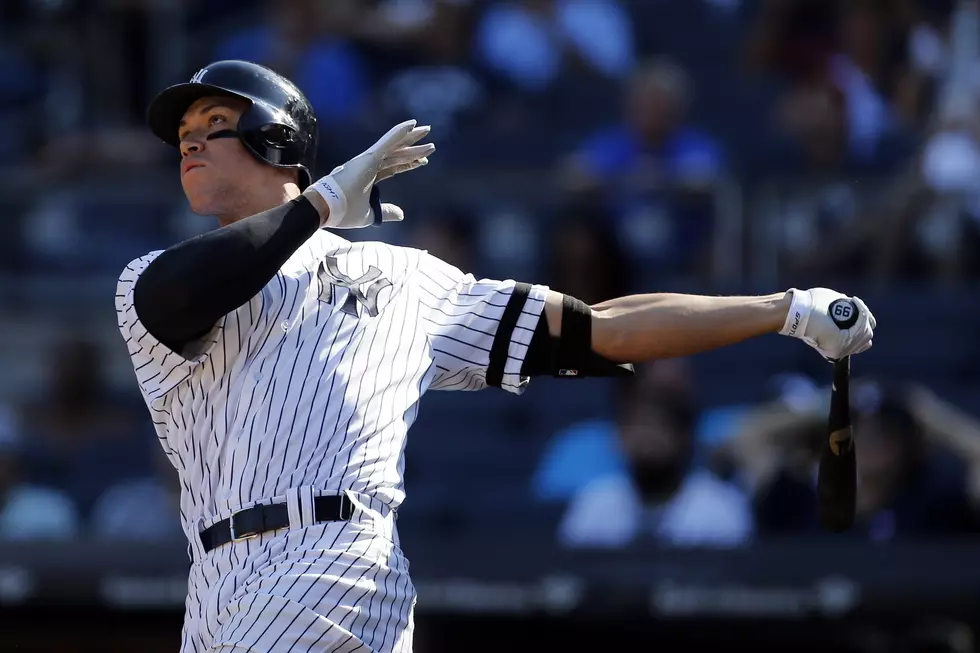 A Shortened MLB Season Means a New Normal for the Record Books
Getty Images
A few weeks ago, I was finally able to scratch the itch for baseball that I've had since March. ESPN's Long Gone Summer detailed the 1998 home run race to see if Mark McGwire and Sammy Sosa could break the long time record of Roger Maris (61 homers). While I was only months old during this, the race still blows my mind.
Now that the MLB is back to practicing in preparation for their 60-game season, it is obvious that the race of '98 is "long gone", but this shortened season will be one for the history books.
In Mike Axisa's CBS Sports article, he describes what some of the new milestones will look like in the MLB. We obviously will not be looking at 70 homeruns, but a COVID edition of baseball could give new life to the race for the record books.
Axisa calculated the equivalents for many statistics from a "normal" 162-game season down to a 60-game season. "A hitter putting up 30 homers and 100 RBI is generally seen as having a good season," Axisa writes. In this shortened season, 30 homeruns could look like just 11. A phenomenal 50-homerun season equivalent in 2020 is only 19 homers.
According to Axisa, only three players hit 20 homeruns in the first 60 games of the 2019 season- Christian Yelich, Cody Bellinger, and Pete Alonso. This just proves how many of the Big League's finest take their time to heat up during the season.
Only the other hand, though, this could mean that the MLB's stars will hopefully be reaching their apex right around the beginning of the playoffs.
Staying in the batter's box, while 100 RBIs are thought of as an above-average season, it is seeming like only 37 RBIs can make up for a great season. In fact, it seems like for any player between 30-44 RBIs would keep them in the race for an MVP vote.
Axisa claims that "a five-man rotation in a 60-game season means each starter can be expected to make 12 starts" in a 60-game season. This means that if a pitcher pitched 200 innings in a normal season, they could expect about 74 in this shortened year. Also, a pitcher with 20 wins can be translated as only seven wins.
While this season will not be a normal one, full of homeruns and hits in the 60s, this season will still have much to be excited about. While we will be giving up huge home run numbers, in return we will be receiving a chaotic, frantic season that will be crazy to watch. Though I wish this was a normal 162-game season, I am still ecstatic about what this shortened season has in store.
Enter your number to get our free mobile app