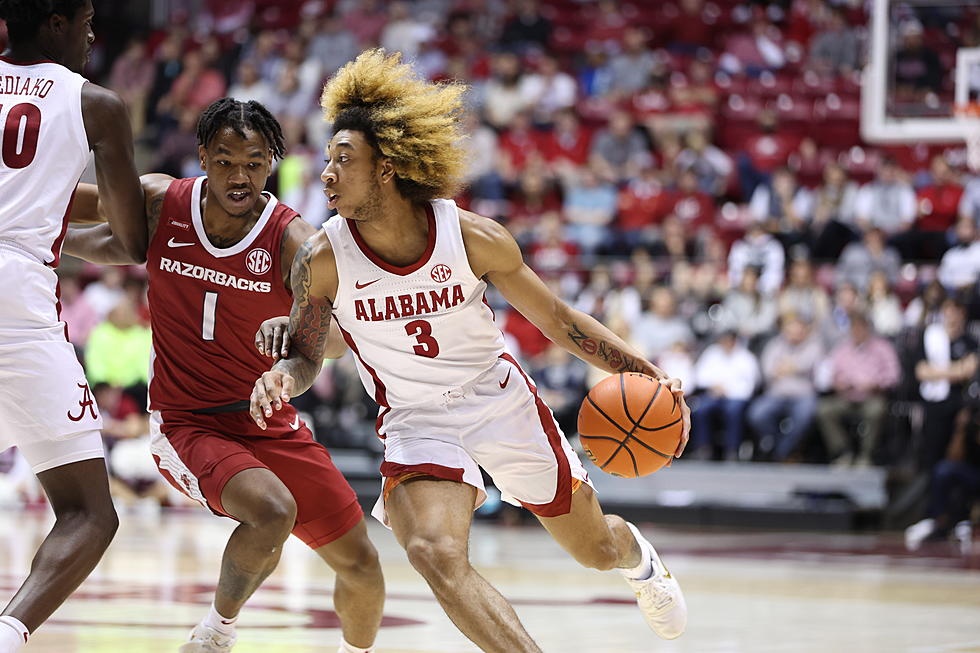 Best NBA Fits for JD Davison
Crimson Tide Photos / UA Athletics
Former five star and McDonald's All-American JD Davison has declared for the NBA Draft. Davison recently told ESPN that he is in fact done with college.
The former five star recruit was inconsistent throughout the season, averaging 8.5 points, 4.8 rebounds and 4.3 assists per game in his one season for the Crimson Tide. The freshman showed some moments of greatness this year with his flashy passes and monster dunks, most notably jamming on National Defensive Player of the Year Walker Kessler in the Tide's home matchup with Auburn.
Davison's lazy passes and inability to knock down shots consistently at times left many people puzzled. The potential first round pick finished with below average shooting percentages, going 46% from the field, 30% from three and 72% from the free throw line with 2.9 turnovers per game.
Now the former McDonald's All-American has turned his attention to the NBA Draft in June. Some teams where Davison would be a good fit are ones that are rebuilding where he can get significant playing time and the team expectations are not too high.
Sports Illustrated has projected the Letohatchee native going 36th to the Portland Trail Blazers in the second round, but some other teams that he would fit well with are the Oklahoma City Thunder and Orlando Magic.
Portland is on the cusp of a complete rebuild as they traded CJ McCollum this year to the Pelicans and All-Star Damian Lillard may be on the trade block this off season. The Blazers will no longer be competing for playoff contention and that will give Davison the ability to develop as a player and make better decisions while coming off the bench.
The Oklahoma City Thunder are also experiencing a rebuild right now and they own a lot of draft picks. The Thunder went 24-58 and finished 14th in the west. Oklahoma City has a young team and is not in any position to compete for a championship. The projected late first or early second rounder has a good chance to crack the rotation with the Thunder given their young roster and franchise player Shai Gilgeous Alexander being the only consistent player on the team.
The last team Davison could fit well with is the Orlando Magic. Orlando struggled mightily this year, finishing 22-60 and had the worst record in the Eastern Conference. The Magic also have a young team and don't have any expectations in the near future, making that a good fit for the former SEC All-Freshmen Team member to come in and thrive in a system with low expectations.
The NBA Draft will take place on June 23 in Brooklyn, NY. Will Davison sneak into the first round?
Alabama Basketball All-Time Scoring Leaders
Highest Rated Recruits in Bama Hoops History
Take a look at the highest rated recruits to play for Alabama since 2000 according to 247Sports.
Alabama Basketball Players Who've Played in the NBA