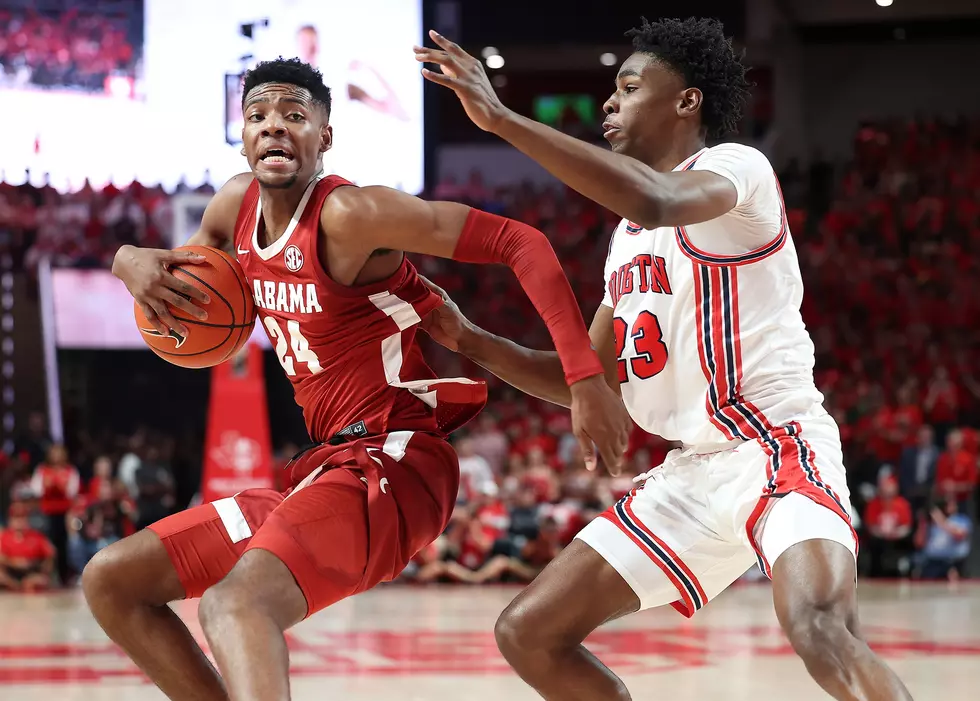 Brandon Miller Speaks to Media for First Time Since Hearing
Photo by Robert Sutton
At a press conference scheduled for Nate Oats to preview the upcoming Southeastern Conference men's basketball tournament, Brandon Miller, along with Jahvon Quinerly, was made available to the media with no prior announcement.
It was the first time Miller or any of his teammates have been allowed to speak to the press since the accusations made by Tuscaloosa VCU investigator Branden Culpepper swept Miller and his entire team up in a massive controversy.
Miller's involvement in the happenings of the evening that left Jamea Harris dead was brought up quickly. Alabama did nothing to attempt to control the nature of the questions asked.
After expressing gratitude for his naming as a finalist for the Julius Irving Award, Miller offered his thoughts on everything that has happened since Feb 21.
"I never lose sight of the fact that a family has lost one of their loved ones that night. This whole situation is just really heartbreaking. Respectfully, that's all I'm going to be able to say on that," said Miller.
"I feel like we just stayed together as a team and we just made sure that he was good," said Quinerly when asked how the team had supported Miller through everything.
"We hear the chants. I feel like we just lean on each other just to go to places like that and pull out tough wins," said Miller of the extra juice the incident has given road crowds.
When asked about the criticism surrounding him not sitting any games was a result of his alleged involvement in the circumstances of the shooting, Miller offered a bit of a non-answer.
"Again I just lean on my teammates and we just go places to get wins," said Miller.
When asked if anyone had advised him to withdraw from school and prepare for the NBA Draft when his name came up in court, Miller did not outright deny that happening. Instead, he returned to his line about leaning on his teammates.
More than anything, Miller said he wants to be remembered as a champion. He has already done that for the regular season title, not he's ready to claim a tournament title, too.
The Tide will begin that next journey on Friday at noon against a yet to be determined opponent in Nashville.
Alabama Men's Basketball's 2023 Recruiting Class
Pictures of Alabama Men's Basketball's 2023 Recruiting Class. Alabama's 2023 class is ranked 12th in the nation.
Alabama falls to Texas A&M in College Station to Close Regular Season
Sights and scenes from Alabama's loss against Texas A&M
Paul Bryant Final Four