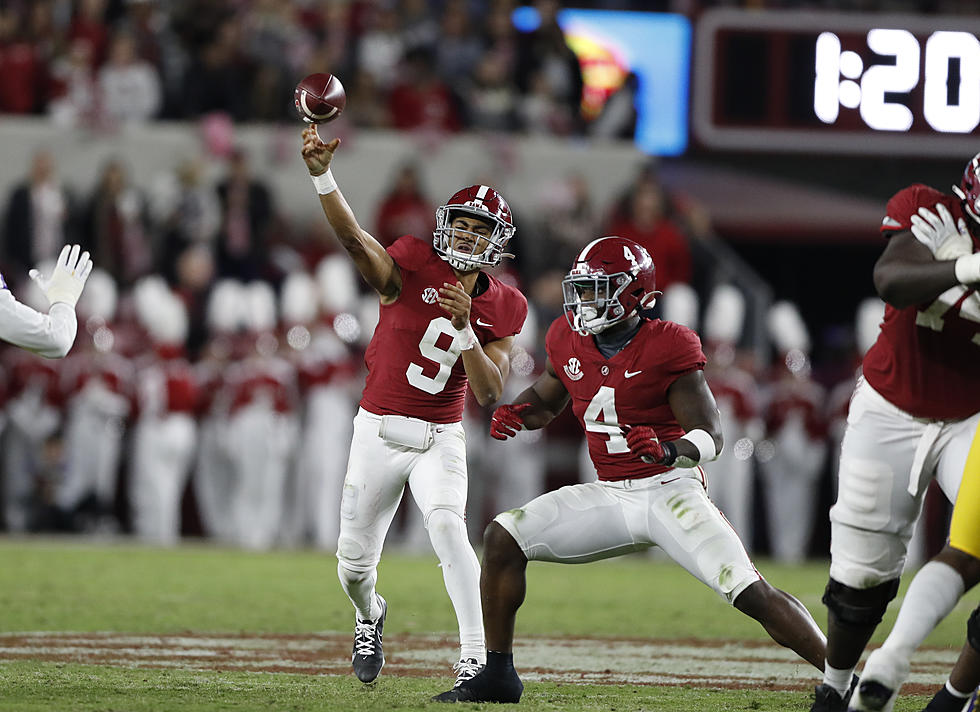 Bryce Young Named a Davey O'Brien Semifinalists
Crimson Tide Photos / UA Athletics
Alabama quarterback Bryce Young has been named one of 20 semifinalist for the Davey O'Brien National Quarterback Award, given annually to the nation's top quarterback. Mac Jones received the prestigious honor last season.
Through nine games this season, Young has thrown for 2,755 yards, 28 touchdowns and on 211-of-304 passing (69.4 percent). The California native ranks first in the SEC in passing touchdowns, second in passing yards, second in completion percentage and second in passer rating. Young has had six 300-yard passing games this season and has thrown for multiple touchdowns in every game.
The Alabama quarterback has received SEC Offensive Player of the Week honors for his performance against Miami, Southern Miss and Tennessee. Young remains the favorite to win the Heisman trophy after week 10 according to Caesars Sportsbook.
"Bryce is a really competitive guy who really works hard," said Nick Saban. "He wants to get it right. He always works hard at preparing the right way. He's a pretty consistent performer in practice each and every day. He uses every opportunity to try and get better. Never been disappointed in the way he played in the first game right up until now."
Three finalists will be selected from the group through a combination of fan voting and ballots from the Davey O'Brien National Selection Committee. Fans can vote for Young through the official Davey O'Brien National Quarterback Award social media accounts on Facebook, Instagram, and Twitter.
The finalists will be announced on Tuesday, Nov. 23 and the winner be announced on Thursday, Dec. 9 during the College Football Awards on ESPN.
Alabama Crimson Tide All-Time Receiving Leaderboard
Alabama Crimson Tide All-Time Sacks Leaderboard
Alabama Football's Record Against the SEC & Other Major Opponents
The Alabama Crimson Tide is 929-331-43 all-time in college football. See how the records fall against the Tide's SEC rivals and other top programs in the nation.