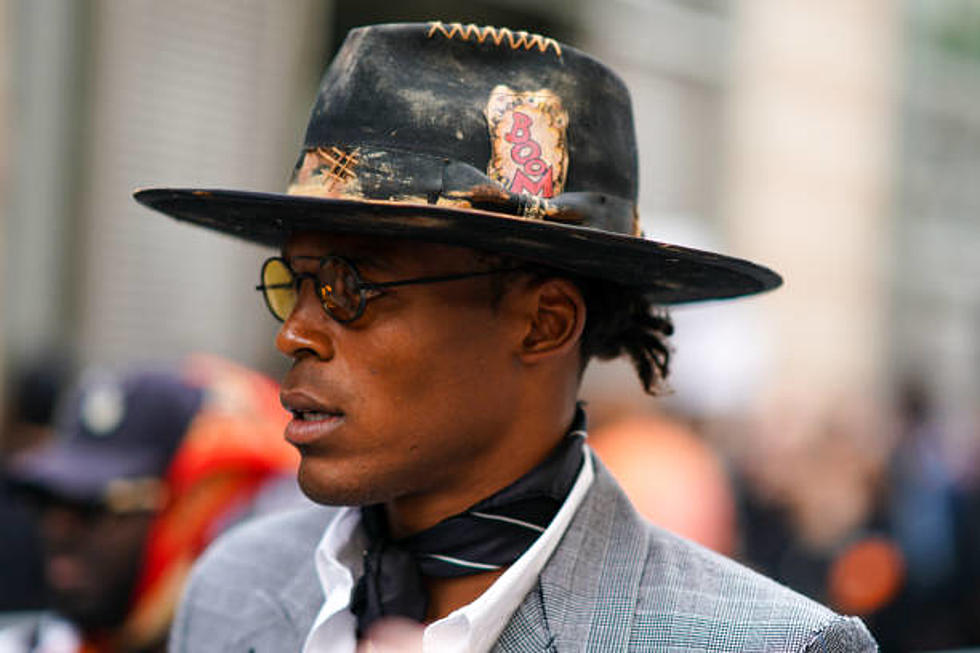 Cam Newton Makes Controversial Comments
Getty Images
Cam Newton has ignited the ire of many on social media after comments he made on the "Million Dollaz Worth of Game" podcast this past Monday.
"There's a lot of women who are bad b------, and I say b------ in a way not to degrade a woman, but just to go off the aesthetic of what they deem as a boss chick," Newton said.
"Now a woman for me is handling your own, but knowing how to cater to a man's needs. Right? I think a lot of times when you get that aesthetic of I'm a boss b----. I'm a this. I'm a that. No baby. You can't cook. You don't know when to be quit. You don't know how to allow a man to lead," Newton said.
The former 2010 Heisman Trophy Winner was the quarterback for the Auburn Tigers when they won their second national championship, defeating Oregon 22-19.
His comments have led to many people responding on social media. This includes the girlfriend of Kansas City Chiefs tight end Travis Kelce, Kayla Nicole.
Despite the criticism, Newton seemed to double down on his comments when he retweeted a quip about a Destiny's Child song entitled "Cater 2 U." The argument was that famed singer Beyoncé Knowles made similar remarks to Newton's in the song.
This is not the first time that Newton has made controversial statements regarding women. In 2017, Newton said that it was funny hearing a female reporter ask a question about a receiver running routes.
Newton was selected first in the 2011 NFL Draft by the Carolina Panthers and went on to spend his first nine years in the league with the team. After a brief stint with the New England Patriots in 2020, Newton returned to the Panthers last year. The quarterback was subsequently released halfway through the season and is currently a free agent.
The Anti- Alabama Team
Alabama has lost 23 games while Nick Saban has been in charge. These athletes were pivotal in helping to secure a rare victory for their teams.
Lies Auburn Fans Tell Themselves About Bama Football