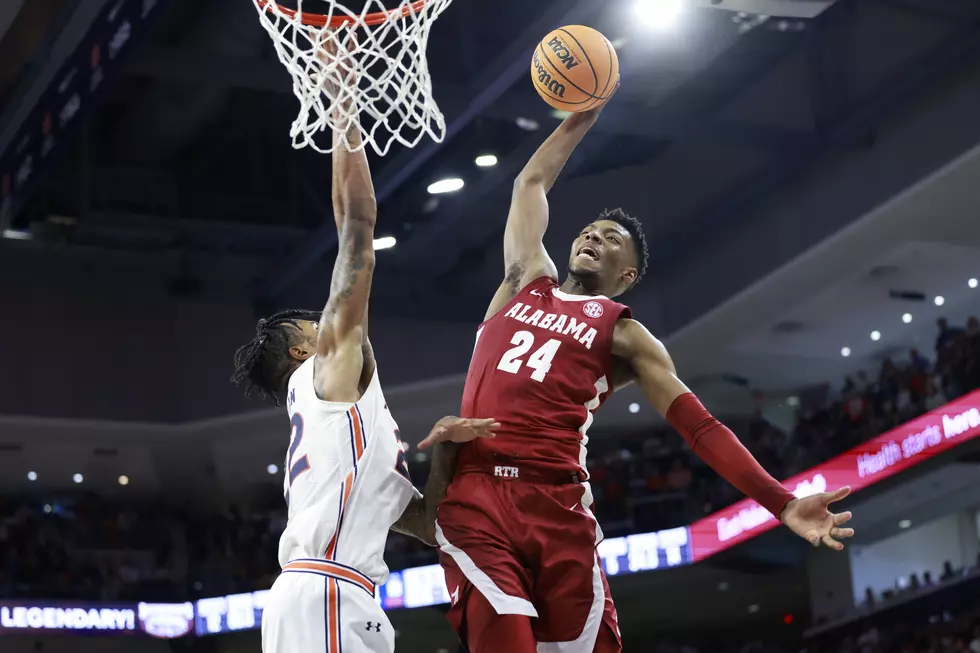 Can Alabama Keep up its Historic Pace?
Crimson Tide Photos / UA Athletics
Pretty much anyone that has kept up with college basketball this year knows that the Alabama Crimson Tide has been incredible.
But what few realize is just how incredible it has been.
After the Auburn game Saturday, Alabama is 22-3 (12-0), which is tied for the best start in school history.
The most wins an Alabama team has ever had in a season was 28 in 1986-87, and the most in-conference wins that they have ever had was 16 in both the 1986-87 and 2020-21 seasons.
At this point, it looks pretty likely that both of those records could be broken. The Crimson Tide will be favored in all of their remaining games besides maybe Tennessee this upcoming Wednesday. Even if the Crimson Tide were to drop a game, that would still put them at 27-4 (17-1) before both the SEC tournament and NCAA tournament even start.
While Alabama is potentially primed to break several school records this year, the Tide also stacks up pretty impressively statistically against some of the greatest teams in SEC history.
The 1995-96 Kentucky team is considered to be one of, if not the best, SEC basketball team of all time. It is safe to say Alabama is in some pretty good company here.
The real question is, can Alabama keep it up?
Some thought that Alabama would begin to falter and collapse after a 93-69 loss to Oklahoma in the SEC-Big 12 challenge. Since then though, Alabama has gone 4-0 and boasts a 57 point win over Vanderbilt as well as a 28 point win over Florida. This also includes its first win in Auburn in front of a true crowd since 2015.
When this Alabama team is at their best, few teams can put up a fight with them. Now we will have to wait and see if they can do this come March.
One thing that has plagued the Crimson Tide program is an inability to make deep runs in the NCAA tournament.
Despite being statistically one of the better programs in the history of the SEC, the Tide has never made a Final 4, and has made only one Elite 8.
Could this be the year the Tide gets over the hump? With this years team being considered as possibly the best team in program history, Alabama fans and college basketball fans across the country are starting to think it could be.
We still have quite a lot of basketball in front of us, but Alabama could be in store for a truly special and even historic season.
Alabama at Auburn Feb 11 2023
Alabama vs Florida - Feb 8, 2023
The Alabama Crimson Tide hosted the Florida Gators Feb 8, 2023 and came out on top 97-69.
Alabama vs LSU