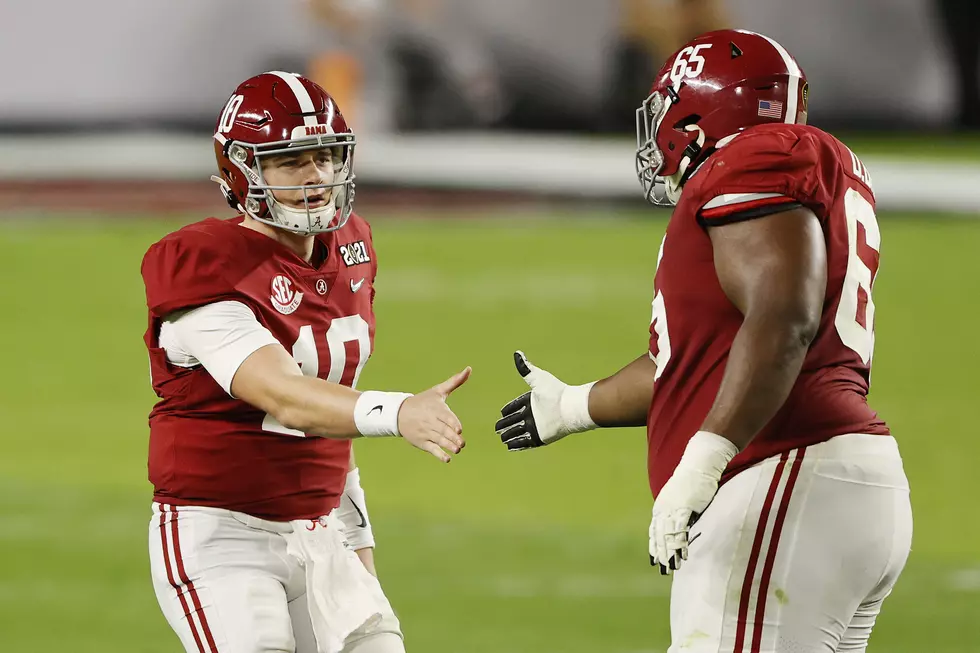 Carolina Panthers Release Former Alabama Offensive Guard
Getty Images
In order to cut down to the 53-man roster limit, the Carolina Panthers decided to cut Alabama alum, Deonte Brown.
Brown, a 4-star recruit out of Austin High School in Decatur, AL was apart of the 2016 recruiting class. He helped the Tide win two National Championships (2017, 2020). In addition to the two rings on his fingers, Brown was first-team All-SEC in 2020 and was apart of a dominant offensive line in 2020 that won the Joe Moore award (An award given out annually to the nation's best offensive line).
Brown was selected by the Panthers 193rd overall in the 2021 NFL draft. Shortly after his selection, many fans started comparing Brown to the Pokémon "Blastoise" due to his mammoth size (6-foot-4, 350 lbs). Brown appeared in three games during his time as a Panther and was most likely released due the increasing depth in the Panther's offensive line and the emergence of rookie Cade Mays.
We wish Deonte all the best and hope that he can find a roster spot somewhere in the NFL.
Alabama Football's Annual Lake Day - 2022
Take a look at the fun Nick Saban and his players had on the annual Alabama Lake Day!
Nick Saban's Coaching Tree: Where Are They Now?